The Carter family had a tough December 'EastEnders' last year, so for 2015, the writers are giving them an easier time. Well, for a short while anyway.
Mick and Linda's Christmas Day gets off to a good start, and Danny Dyer's character couldn't have dreamed for a better reaction than the one he gets when he presents his wife with her present, her perfect wedding dress.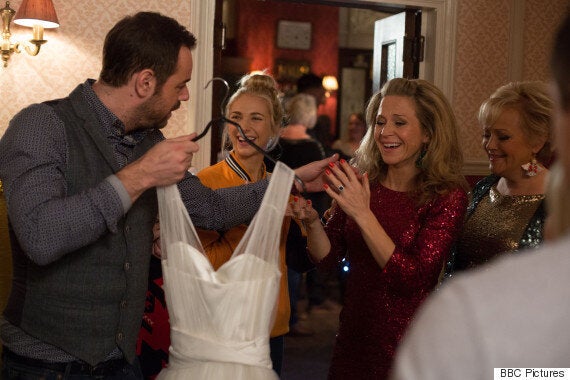 Linda's delighted with her gift
Things are even getting better for Mick and his mum, and Shirley heads over to the Vic with Buster and Jade, where they enjoy a family dinner.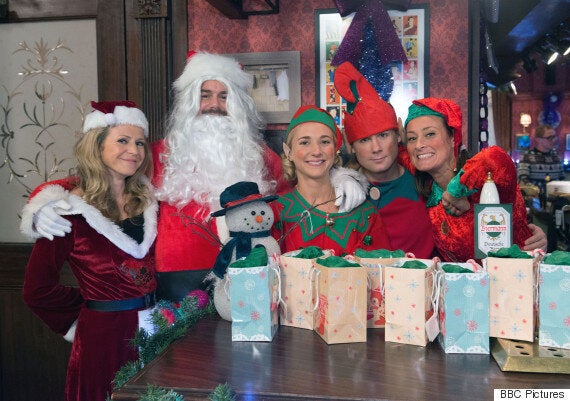 However, while everyone at the Vic has a great time, Dean Wicks isn't impressed and when he finds out Shirley had dinner with Mick, he loses his temper and the pair come to blows.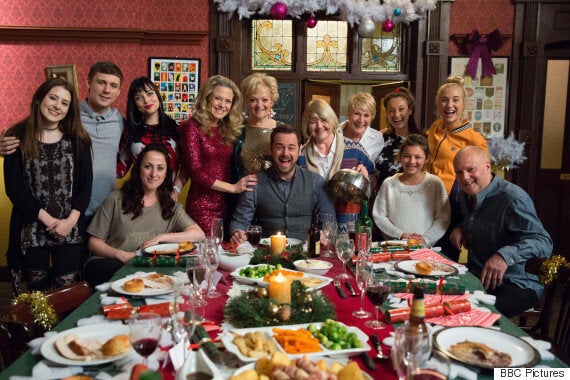 Linda has a full house for Christmas - but Dean won't be happy...
By the time 1 January rolls around, the Carters all know the full truth about Dean, and the wedding looks set to run smoothly.
However, fuelled by anger, Dean returns to seek revenge, and Mick, Shirley and Dean's lives will all be left hanging in the balance.
Who's about to enjoy their last Christmas in Walford? Watch 'EastEnders' from 24 December to see the events unfold.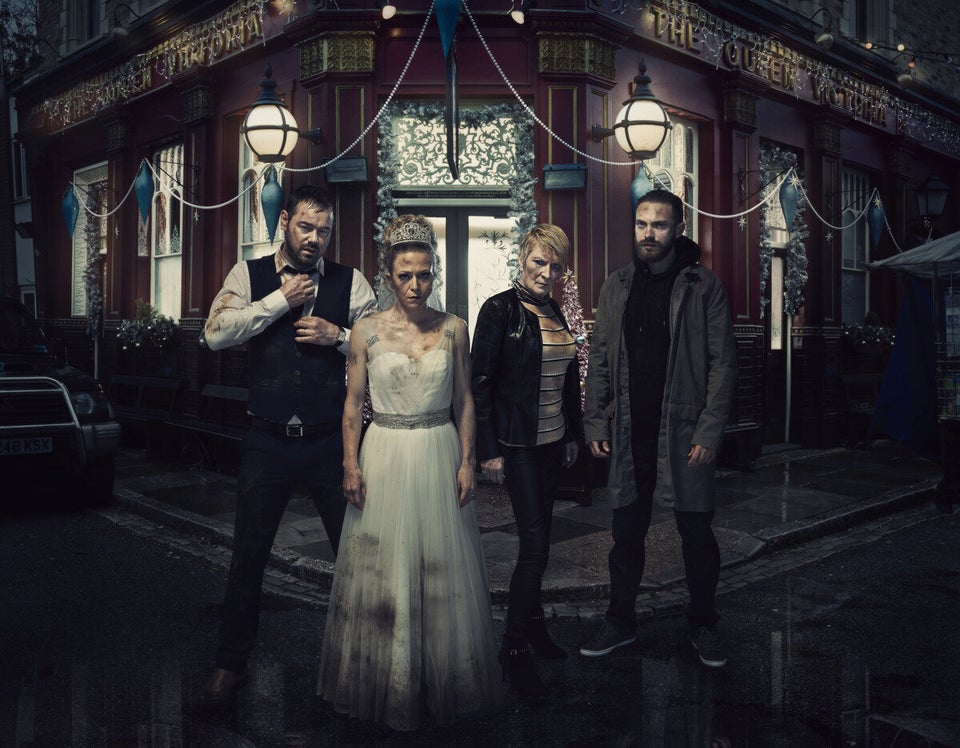 'EastEnders' Christmas 2015