'Game Of Thrones' fans have been asking the same question for months and it finally appears to have been answered. Brace yourself for a CHUFFING GREAT SPOILER.
A newly-released teaser for the sixth series of the epic fantasy show strongly hints that Jon Snow, played by Kit Harington, will be back in future shows.
The character dramatically appeared to have been killed off in the series five finale, after being betrayed in the epic 'For The Watch' scene, that has already gone down as one of the most shocking in the show's history.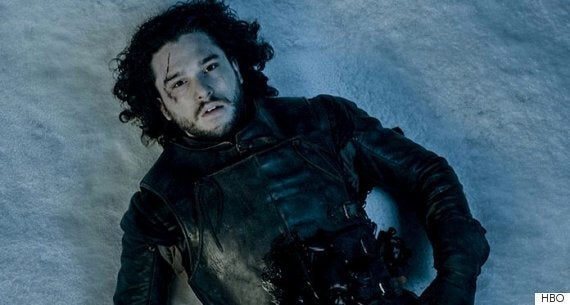 It looked like it was all over for Jon Snow in the last series...
Since then, however, there's been a lot of speculation about the character's fate among the fan community, with various reports claiming he could be back for series six, and a poster last month appeared to confirm that he would be back.
This now looks even more likely, thanks to the unveiling of a new teaser trailer.
Although the clip doesn't contain any new footage, it features a montage of some of the bloodiest 'Game Of Thrones' moments from across the past five years.
Finishing off with a shot of Jon shortly after the brutal attack, his half-brother Bran Stark then teases what lies ahead for 'Game Of Thrones' fan, saying: "They have no idea what's going to happen."
We'll have to wait and see whether she's right when 'Game Of Thrones' returns to our screens next year.
Watch the teaser trailer above.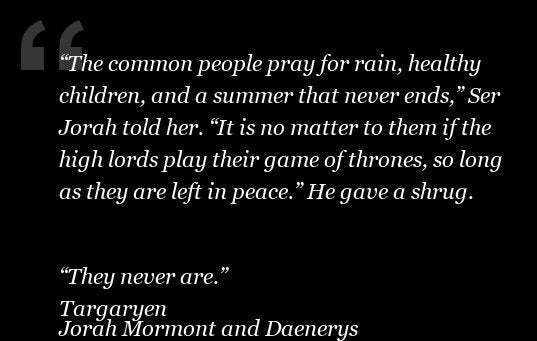 Game Of Thrones Most Highlighted Quotes