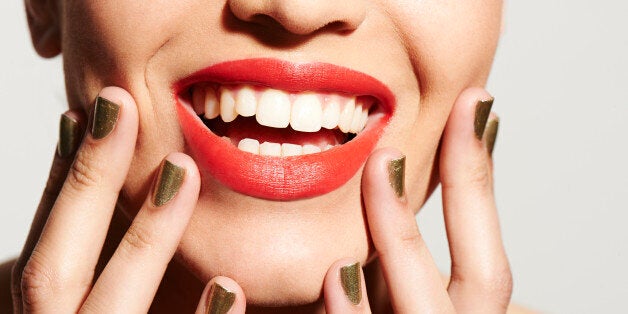 If you've ever left the dentist's office with that feeling of doom and a serious hole in your pocket, you'll know the importance of looking after your teeth. There's nothing more jarring than shelling out a fortune on a treatment you know could have been prevented – and missing out on something really worth spending on.
Investing in your mouth matters; whether it's quality driven hygiene routines and regular check-ups with your dentist, or spending a little more to improve your confidence.
By caring for your teeth upfront, you'll reap the benefits for years to come - treat them right, and they'll last a lifetime. What's more, by avoiding costly fillings and treatments, you'll save hundreds in the long run.
Start yourself off with a quality care routine. Once you've nailed that, you can invest those saved pounds into making your smile really sparkle.
By investing in a high quality electric toothbrush, you'll not only ensure your mouth is sparkling clean, the long term effects will be well worth the outlay. Ensure you brush for at least two minutes, twice a day, covering all areas of the tooth and gum line. If you fancy going the extra mile, interdental brushes will ensure an entirely thorough clean.
Once you've got the right toothbrush, you need to arm yourself with the correct toothpaste. You're looking for one with a good level of flouride, as well as one that's going to protect your teeth from harmful sugars, plaque and bacteria, and shield against acid erosion, meaning that even if you do fall off the wagon, your teeth will have a higher level of basic protection.
If the thought of spending thousands on your pearly whites leaves you ashen, there are simple ways for you to treat your teeth that won't cost the earth - mouthwash is one of them. Using mouthwash should always form part of a healthy oral care regime, and UltraDEX is the cream of the crop. Daily Oral Rinse from the brand is the ultimate mouth care hack - just like the toothpaste, it freshens breath, kills plaque and bacteria, and gently whitens teeth.
And now for those little extras...
If you've ever felt conscious or embarrassed by a crooked smile, teeth straightening can be a great way to increase confidence. As children, a mouth full of metal isn't an issue – sadly it's not quite the same story for adults.
Step into the spotlight Invisalign – the process creates a digital image of your mouth, which is used to build a series of clear removable aligners which move your teeth gently into place. The process takes around eighteen months, and with prices starting from around £1995, it's a serious investment, but well worth the outlay.
Another option for the smile conscious, teeth whitening can work wonders for your confidence. There's a few options out there, however all should be arranged through your dentist - whitening treatments can weaken the enamel on teeth, so by ensuring you attain the correct level of quality treatment, your teeth will not only look and feel better for it, the sparkling white will last far longer.
Avoid dodgy beautician offers and home-whitening kits – this type of procedure should be carried out by a qualified dentist. The initial outlay will be higher, but the results far safer.