You've got to hand it to Piers Morgan, he's certainly persistent.
But Susanna still wasn't having any of it, and poor old Piers was snubbed for a second time.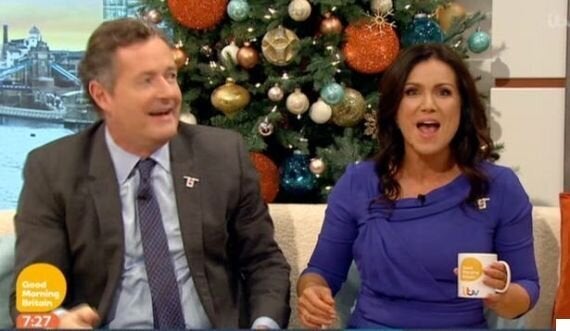 Commenting on how festive the 'GMB' set felt, Susanna said: "Now we are both feeling very Christmassy today but I have done a search to make sure there isn't any mistletoe lurking anywhere... Behind cushions or anywhere like that."
But Susanna obviously hadn't looked hard enough, because Piers had managed to sneak a bunch of mistletoe into a corner of the studio.
"Where is that?" an excited Piers shouted. "Bring it here in all haste! That is definitely coming over later. I think Susanna put that there deliberately."
But despite Susanna's request that it was disposed of, the mistletoe still managed to find its way into Piers' clutches, which is when he went in for another kiss.
Unfortunately, he failed again, with his advances sending Susanna scarpering from the studio.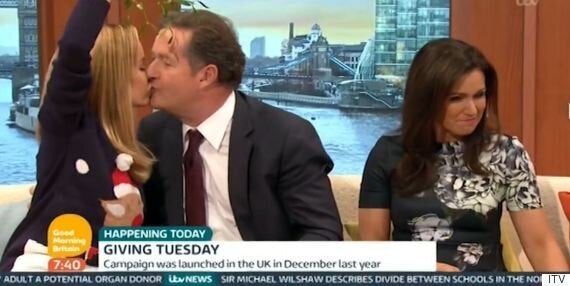 Stopping by to spread a little Christmas cheer, Amanda whipped out some mistletoe, which she joked Piers had specifically requested that she bring with her, and promptly gave him a kiss on the cheek.
Maybe it'll be third time lucky for Piers with Susanna, although we wouldn't bet on it.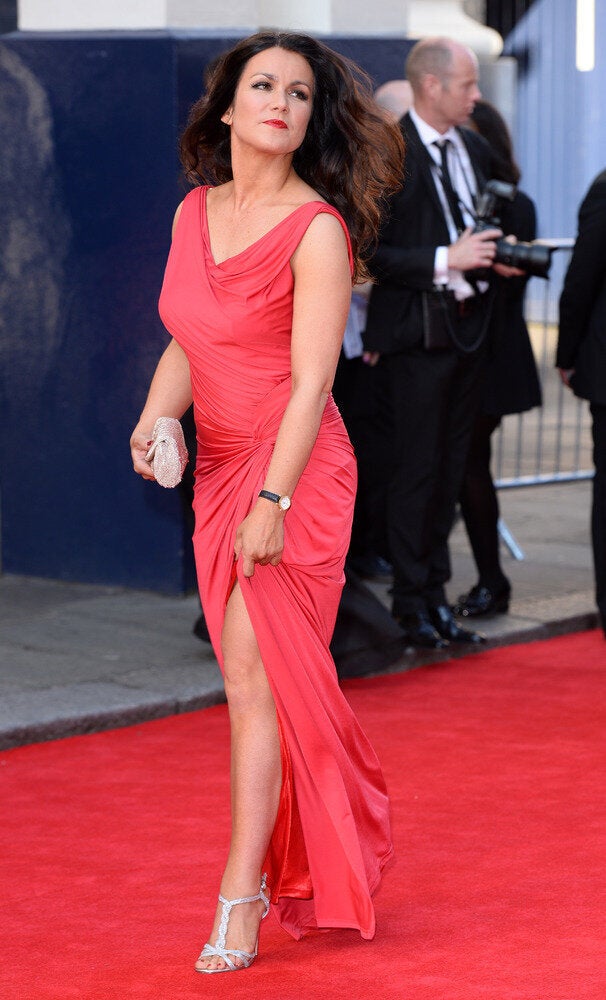 11 Moments Susanna Reid Won At Life
Popular in the Community