Prince William has revealed what two-year-old Prince George and six-month-old Princess Charlotte will be getting up to on Christmas day.
The Duke of Cambridge said he's already aware it's unlikely he'll get much sleep on Christmas eve, now George understands Christmas that bit more.
"We'll go to church as a family on Christmas Day as we always do," he said in an interview with the Big Issue. "George will be bouncing around like a rabbit.
"[We'll have] two children, one who suddenly appreciates Christmas, which could be quite challenging. But I'm looking forward to it."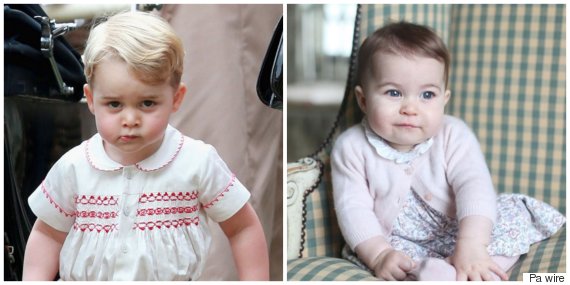 Prince George "suddenly appreciates" Christmas
Prince William said after church, it'll be time for presents.
"Then we'll watch George try to tackle his presents as he tries to unwrap them!" he added.
"It's a very different experience at Christmas, having a family of your own. It'd be nice if we got a white Christmas because we haven't had one in many years."
The couple recently released new images of Princess Charlotte at six months, the first time she has been seen since her christening in July.
SEE ALSO:

Princess Charlotte Pictures Taken By Duchess Of Cambridge Released

Princess Charlotte's Patterned Dress Was Made By Spanish Children's Boutique M&h (And It Costs Just £21)

This Grown Man Dressed Like Prince George For A Week... Here's What Happened