Tyson Fury's wife revealed she was pregnant with the couple's third child together the night before Fury won his fight against Wladimir Klitschko.
Paris Fury, who is only seven weeks pregnant, said she believes revealing the news "inspired him to victory".
The mum, who openly revealed she suffered a miscarriage last year, said she thought for a long time about whether to tell her husband before his fight.
"We've lost children in the past, so God willing, I just hope we get to the end and we get a baby."
The mum said the soon-to-be dad-of-three replied with: "Really? Really? I asked God for a child and now I have one.
"Hopefully tomorrow night I will win, then my world will be complete."
Paris, who has daughter Venezuela, six, and Prince, four, with Tyson Fury, said her husband is keen on expanding their family.
She added: "Tyson has said he wants 10 kids and I'd be happy with that. God willing we'll get as many as God gives us."
The source said, according to the Mirror: "Paris did not want to fly. She is pregnant and, although it is early days, they did not want to take any risks."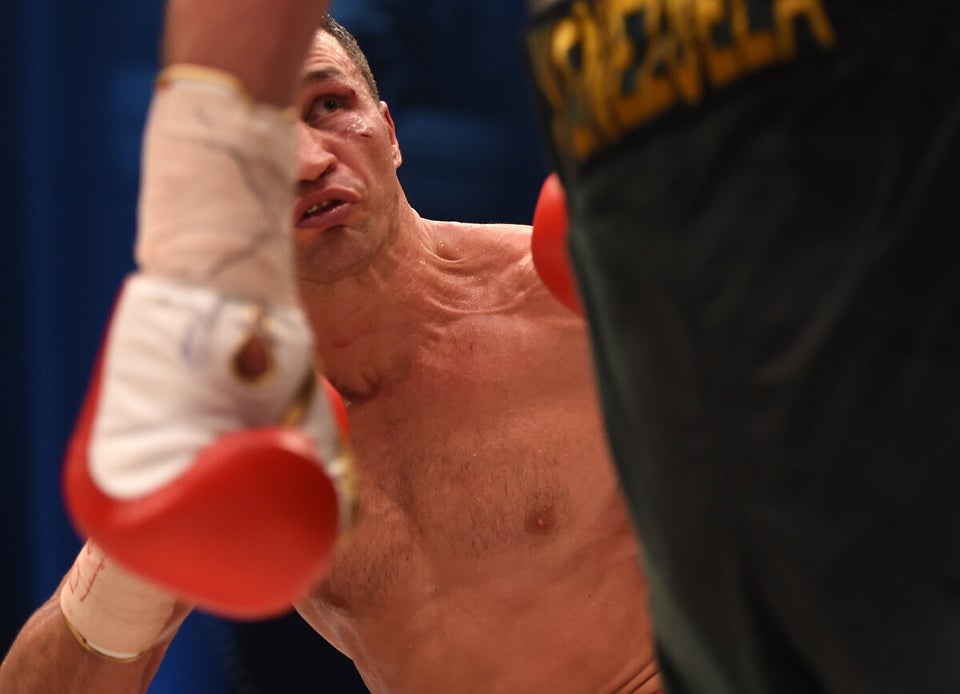 Klitschko V Fury