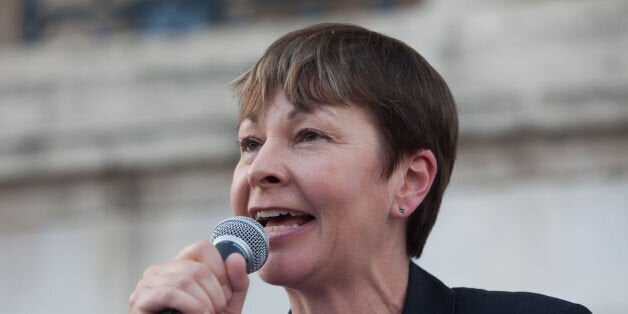 Green MP Caroline Lucas has quit as patron of the controversial Stop the War Coalition after the group claimed Paris had "reaped the whirlwind of western support for extremist violence in Middle East".
The Brighton Pavilion MP appeared at a rally organised by Stop the War just last week to protest against Government plans to extend aerial bombing raids against so-called Islamic State into Syria.
But today the Guido Fawkes website revealed she has quit the group because of some recent positions Stop the War has taken which "she didn't support".
In a statement, her spokesman said: "Caroline was specifically troubled by some Stop the War Coalition statements after the Paris atrocities. Though the pieces were subsequently taken down she felt unable to associate herself with them.
"She was also concerned that some Syrian voices were not given an opportunity to speak at a recent meeting organised by the StWC in Parliament.
"StWC has played an important role in building the anti-war movement in Britain, and Caroline will continue to work in support of peace."
The organisation, which was formed after the terrorist attacks of September 11 2001, faced criticism last month for its response to the killings in Paris.
In an article which was later taken down from its website, it said: "Let's be as clear as possible. The hellish world we live in today is the result of deliberate policies and actions undertaken by the United States and its allies over the past decades."
It added that without intervention, there would have been "no war on terror and no terrorist attacks in Paris".
In another blog which appears to have been deleted from its website, Stop the War praised the "internationalism and solidarity" of Daesh.
A Stop the War Coalition spokesperson said: "Caroline Lucas indicated a month ago that she wished to step back from involvement in Stop the War.
"However, we are delighted that both Caroline and Green party leader Natalie Bennett have spoken on Stop the War platforms since to condemn the bombing of Syria. We very much welcome their continued support and that of many Green Party activists."
While Ms Lucas has quit, Labour's Shadow International Development Secretary Diane Abbott is still listed as a patron alongside former MP George Galloway and musician Brian Eno.
Last week, the Labour Party were forced to cancel a campaigning event in its London headquarters because of a planned Stop the War protest march.
Prior to the march, Labour frontbencher Richard Burgon addressed the Stop the War organised rally outside Parliament.
Labour leader Jeremy Corbyn has faced criticism from some within the Labour Party for his association with the Stop the War Coalition.
Former Shadow Education Secretary Tristram Hunt called on Mr Corbyn to "step back" from the group after it emerged he was set to attend their Christmas fundraiser this week.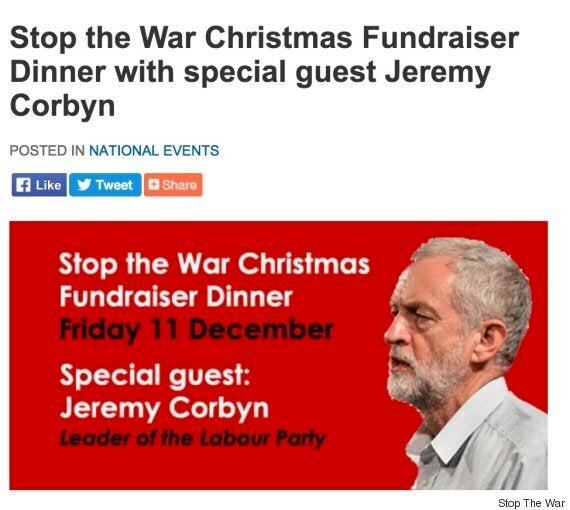 "Jeremy Corbyn rejects any form of abuse in politics from any quarter. But he will not accept attempts to portray campaigning, lobbying and protest as somehow beyond the pale. In fact it's at the heart of democracy."
Mr Corbyn was formerly chairman of Stop the War, but stepped down after he became Labour leader.
Stop The War has staged a number of protests in the constituencies of Labour MPs who backed action in Syria, including shadow foreign secretary Hilary Benn.
Mr Hunt told the Andrew Marr Show on Sunday: "I think they've been very irresponsible with their language and activities, picketing Labour Party headquarters when we're trying to fight for the Oldham by-election.
"I think they're a really disreputable organisation and I would hope Jeremy would step back and not go to their fundraiser."
Popular in the Community