'EastEnders' bosses have announced plans for another hard-hitting Christmas storyline, as Stacey Branning will suffer from postpartum psychosis.
Viewers will see Stacey, who suffers from bipolar disorder, give birth just before Christmas, and her symptoms will develop in the weeks that follow.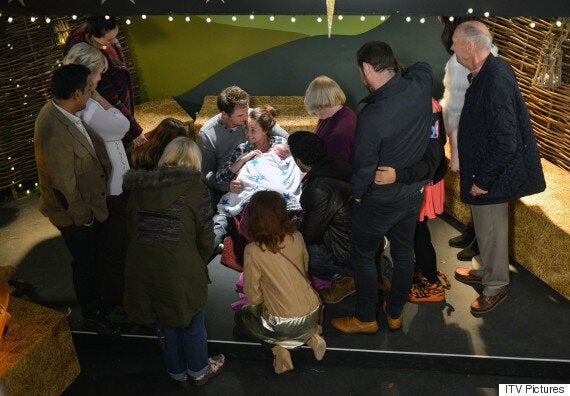 Stacey gives birth at the Nativity play
The soap's team have previously won praise for their depiction of mental illness, and for this storyline they've worked with Mind and Bupa to ensure the psychosis is depicted accurately and sensitively.
'EastEnders' executive producer Dominic Treadwell-Collins has discussed the plans, stating: "Stacey's mental health story will be one of our biggest storylines over Christmas and the beginning of 2016 as we explore Stacey's bipolar disorder and its effects on her and those closest to her.
"We have always had a big commitment to Stacey's story and this time we want to explore the effects of postpartum psychosis on those with bipolar - something which, although a rare illness, is unfortunately more common when mothers with bipolar give birth - and look at what we are doing as a country to help mothers experiencing this.
"Lacey [Turner] is one of the most raw and intuitive actresses on television and it's exciting to watch her getting her teeth into a really intense storyline as Stacey battles against the world. With the truth about Stacey's baby's parentage bubbling underneath and the final reveal of the meaning of Stacey's key, this story is going to place Stacey right in the centre of a very big storm..."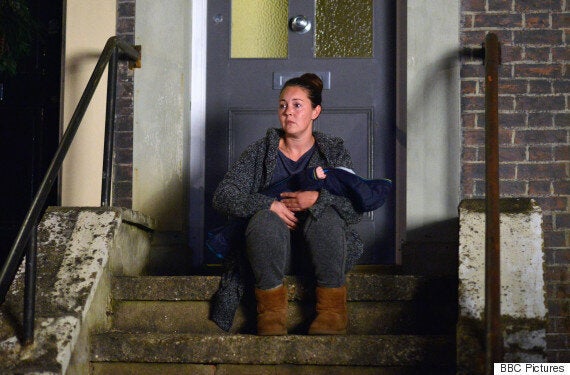 Stacey will struggle to cope with her guilt over the truth about her baby's dad
Postpartum psychosis can affect women without other mental health issues, however it is more likely to affect those who have bipolar disorder.
In 2015, 'EastEnders' tackled a number of serious issues, and won praise for the Shabnam Masood stillbirth storyline.
Speaking of her character's struggle, Rakhee said: "It's such a complicated time, because their grief is still raw and everyone has their own way of dealing with it.
"There's no instruction book on how to deal with it, and what you're seeing is people not quite connecting. But eventually you do see them resolve things, and she understands why he did it."
Catch up on all the latest 'EastEnders' news and spoilers here.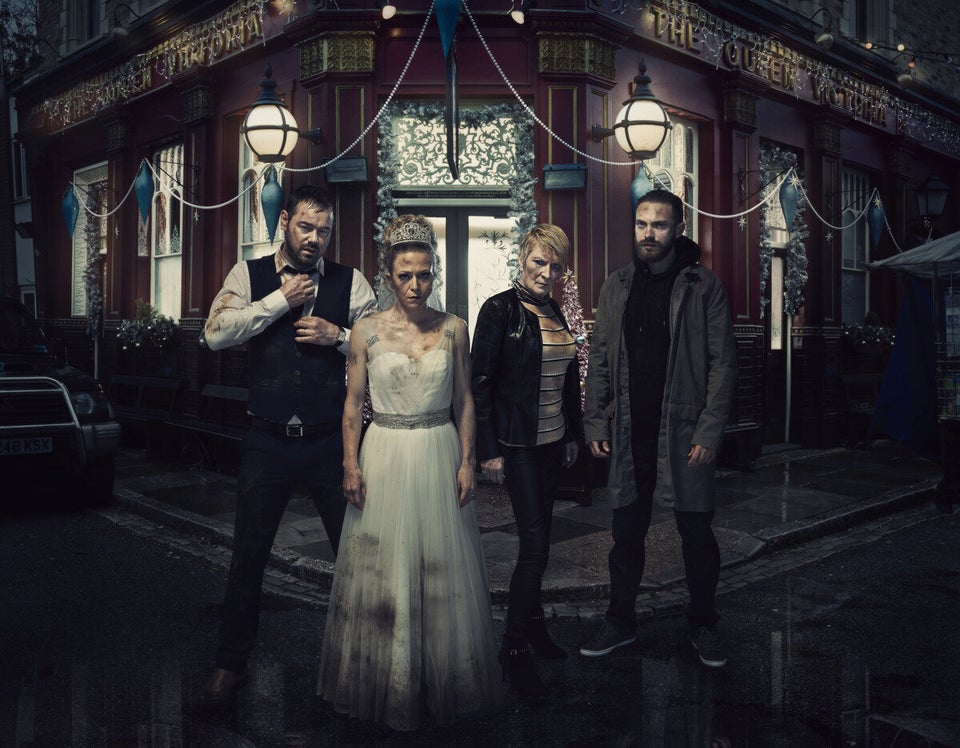 'EastEnders' Christmas 2015