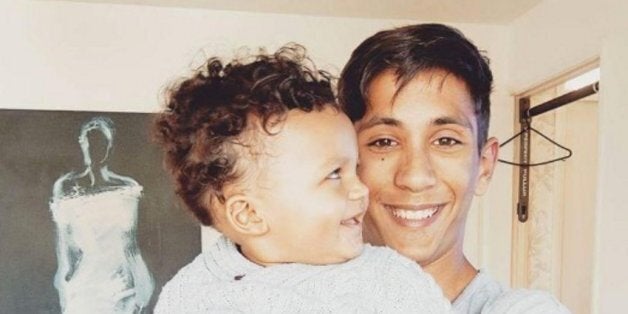 A teenager who worked for 10 weeks in a local corner shop so he could save money to buy Christmas presents for his family was then told by the store's owners he was actually just a volunteer.
Jay El-leboudy, a 15-year-old from Canterbury, had been doing two shifts a week at a Londis store in Longport. According to his mother, Zoe Buckwell, an arrangement had been made with the store's owners that he would have a week-long trial to see how he did.
After 10 weeks, however, the teen became increasingly worried that he still had not received any pay, and was then reportedly told by the owners they had never agreed to pay him.
Posting on the Canterbury Residents Facebook page, Buckwell asked for help from her neighbours as she was "not sure what to do about it".
"He was waiting to get paid in all this time, because the shop owner said she needed permission from the council and his school before she could pay him," she wrote. "She's now decided to say she never agreed to pay him, it was only volunteer work."
El-leboudy also chimed in, saying the shop owner owed him at least £100. "I'm 15 years old and had been working in the shop for a few months. On Monday night I had to leave as I was informed by kitty (the owner) that she never intended to pay me and that it was just 'voluntary work' even though I had been working till 9:30 pm on school nights.
"She has paid me once before and had numerous conversations with me and my mum regarding my next payment... I have recently found out that she has done this before to others my age. She [owes me] over £100 and wasted 45 hours of my working time."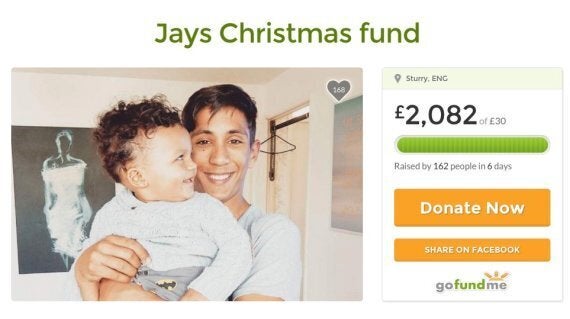 Local residents have raised £280 for the teen
After some discussion, one Canterbury resident suggested starting a Go Fund Me fundraising page, to raise £30 for the schoolboy so he could buy his Christmas presents.
The target was met within half an hour and has now reached £2080.
"Although Jay has been really let down, it has not put him off wanting another job. He is really looking forward to finding himself another job and finally earning himself some money."
El-leboudy has now been offered part time work delivering leaflets, after a fellow Canterbury resident heard about his experience. The child employment officer at Kent County Council is also investigating the case.
"I said to her that he's only 15. The law says he's not allowed to work and because we sell alcohol, he's not allowed in lots of areas, but he is allowed to follow people around.I have had in the past someone come in and take things in their bag. So in his case I had to take trust with the fact I know the parents and his grandfather.
"I treat all my staff like family, I said he's allowed to eat and drink whatever he likes. If he turned up after school and he was hungry, I'd say he could have a coffee.
"I gave her the fact that because he's not got a national insurance number he would not be allowed any sort of payment or anything from me. I need to tell the tax people. When he's 16 he would be allowed payment if there was a vacancy and if things work out.
"I have seen the picture of my shop without consent and the big warning. The Facebook criticism against me has been unjustified."