A group of trans individuals have opened up about their experience of being transgender in a powerful video.
From the emotional rollercoaster of transitioning to being supported by family and friends, the individuals' stories are frank, inspiring and up-lifting.
Created by Jake Graf, an award-winning actor, writer and director who also features in the film, the aim is to continue to raise the profile of trans experience in the media.
The video features five trans men and one trans woman, who are all avid bloggers, vloggers and speakers from the UK and beyond.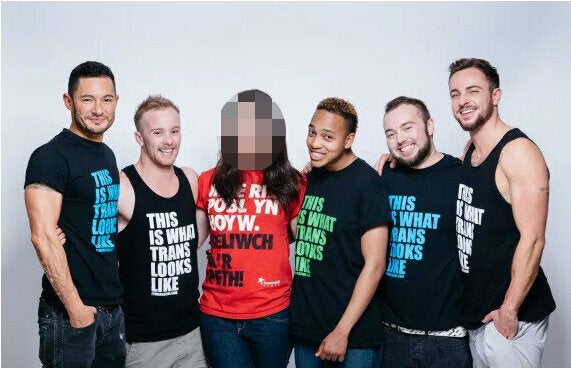 "The last year has been so amazing for trans male visibility, all of a sudden there are trans men on magazines and on television, but on a weekly basis I still see the heartbreaking account of another young trans man having killed himself, as a result of bullying, family rejection or simply the long wait for help and recognition," Graf told HuffPost UK Lifestyle. "I am painfully aware of how far we still have to go."
He adds: "I wanted to make something that showed that there is light, hope and something better after transition; that if you can just hold on long enough, things do get better. I feel this video shows all sides of the trans experience, and I met some wonderful people whilst doing it!"
Graf said when he asked people to take part they "jumped at the chance".
"When I explained how very positive and hopefully fresh it would be, everyone wanted to get on board," he said. "It's not often that people fly in from Germany just to work with me!"
"I remember when I first transitioned, people kept saying to me 'don't be the trans actor, don't be the trans writer', as they felt that that would limit and pigeon hole me, and so for a couple of years I tried very hard to keep that side of me hidden.
"That was almost like going back in the closet. I bemoaned the lack of trans male representation in the media, whilst hiding behind closed doors."
But he learned from this and has some sound advice for fellow trans men.
"Get yourself out there and make that difference," he says. "As trans men are finally starting to emerge from all walks of life, it is exciting to be able to stand proud and hopefully show the next generation that it is possible to be trans and happy."
Jake Graf: London based award winning actor, writer and director, aiming to make positive change through the medium of film and television, and raise trans male visibility in the media.
Lewis Hancox: Brighton-based writer, actor, comedian and thriving Youtuber, responsible for the MyGenderation films, which are available on 4OD. Trans advocate and speaker.
Benjamin Melzer: German vlogger and trans activist, and first trans male in the running for the cover of Men's Health Germany.
Romario Bayliss: 'Mr Black Branson', Romario, of Jamaican origin, is a Birmingham based vlogger, speaker and advocate, and proud owner of PureGender.com.
Charlotte Williams*: Hailing from Wales, Charlotte works closely with Lewis on the MyGenderation films, and has become an emerging voice for young trans women in the UK.
Kieran Moloney: Originally from New Zealand, Kieran has made a name for himself inspiring other trans men with his diet and fitness programmes, has appeared on This Morning to tell his story, and is a proud voice for trans visibility both here and back home.
The short video was created in association with FTM Magazine and Up & Up Productions.
Editor's note: Charlotte Williams's identity has been obscured due to subsequent concerns for her safety that came to light after the original publication of this story.