Travelling from London to Glasgow in 30 minutes could soon become a realistic option for commuters.
The journey could be made in the Hyperloop system, which will undergo its first test in Las Vegas in the early part of next year.
Hyperloop Transportation Technologies, will begin work by building a five-mile track costing somewhere between $100 and $150 million, KnowTechie reports.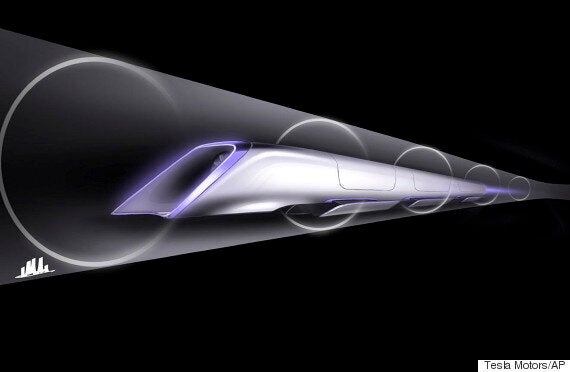 The idea belongs to billionaire Elon Musk, owner of Space X and Tesla, who believes the final product will travel as fast as the speed of sound.
However, during the test the pods will reportedly travel at 540 km per hour on a track around half a mile long.
These tests will then progress to include a full Hyperloop system, involving a full scale track in the hopes of delivering a functioning system by 2020.
One of the main advantages of the Hyperloop is that it will be powered by solar power, potentially making a sizeable dent in the carbon emissions caused by today's transportation.
Related