A pride of lions that became household names after featuring on the BBC's Big Cat Diary have been poisoned in Kenya's Masai Mara reserve.
The lions from the Marsh Pride are believed to have eaten a cow carcass which had been laced with poison at the weekend.
Two lions have died, five are being treated by veterinarians and one lion is still missing.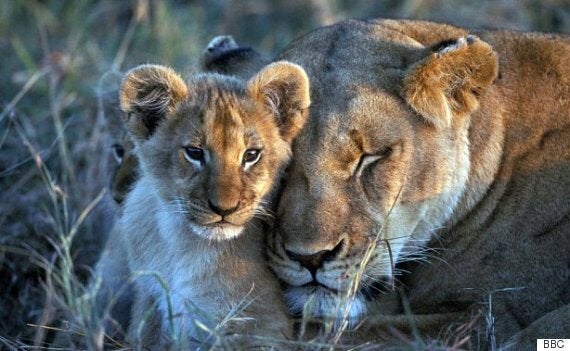 Lioness Bibi, who was a favourite among viewers of the BBC show, which ran from 1996 to 2008, died after reportedly being found foaming at the mouth and breathing heavily.
Two Kenyan men were remanded in police custody on Wednesday. The pair could face a maximum fine of 20 million shilling (£130,000) or life imprisonment if found guilty.
The Kenya Wildlife Service said in a statement: "The dead lionesses, the oldest and most famous in the Marsh pride in the Maasai Mara, are feared to have consumed poisoned meat.
"One of the dead lions has been identified as Bibi, one of the Marsh pride, while the other unidentified one had been mauled by hyenas beyond recognition.
"However, the remains are presumed to be that of Sienna, another member of the pride that has not been sighted since the incident occurred."
Jonathan Scott, a zoologist and one of the show's original presenters who has been following the Marsh Pride for nearly 40 years, said the poisoning was the "end of an era", reports AFP.
Bibi was 17 years old and had become very popular on the TV show.
Rangers at the park became suspicious that something was wrong on Sunday when one of the lions showed worrying signs of poisoning, including "severe in-coordination [and] muscle tremors".
Wildlife charities have shared their sadness over the lions' deaths.
The David Sheldrick Wildlife Trust said that other animals have died as a result of eating the remains of the deceased lions.
In statement, the trust said: "There is further sadness, as six dead white back vultures have been found, their deaths being the result of having eaten poisoned remains.
"There is a high chance that hyenas too will have been poisoned by eating these remains and so teams on the ground remain on high alert monitoring the situation."
Cattle herders have been linked to the poisoning: "Tens of thousands of cattle encroach into the reserve every night when visitors are safely out of sight", zoologist Scott added.
Born Free's Chief Executive Officer, Adam M. Roberts, said: "Lions are in serious decline and persecution is a major threat to their survival across much of their remaining African range.
"The news of these poisonings is devastating, and will bring home to many people, who will feel they came to know these lions individually over the years, just how precarious the situation is for Africa's lions.
"If these issues are not addressed, the terrible prospect of a Masai Mara without lions will become very real."
Popular in the Community