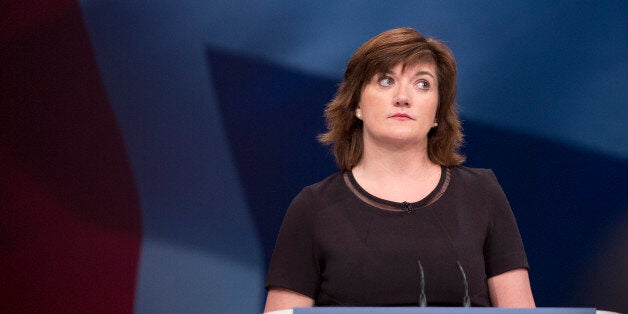 Female politicians and leading feminist campaigners have penned an open letter to education secretary Nicky Morgan urging her to reconsider the decision to remove feminism from the A-level politics syllabus.
Morgan, who is also the minister for women and equalities, announced plans to drop feminism and gender equality from the politics curriculum last month.
Green and Powell were amongst 17 women who signed the open letter to the minister, which was published in the Independent on Wednesday.
The letter read: "We urge the Education Secretary Nicky Morgan to reconsider her decision to strip the topic of feminism from the A-level politics syllabus (report, 20 November). The new draft syllabus has all but erased any reference to feminism. All that now remains is a shoe-horned reference to suffragettes and suffragists under the topic "pressure groups". This sends a very worrying message to both young men and young women that feminism has little to no place in politics.
"The political history taught in schools is already biased towards the action of men. This, despite the fact that throughout history women have helped to shape our country, delivering significant achievements economically and socially.
"It is vital that we recognise women as political thinkers, if we are to ensure that women are more equally represented in society. We passionately believe that this should start in the classroom. Yet the new syllabus refers to just one woman as a key political thinker, alongside 15 men.
"We hope that the Government will consider our deep concern over the proposed A-level politics syllabus and revise the current draft accordingly."
A petition to reinstate feminism, as well as adding more female thinkers, into the politics A-level syllabus was launched shortly after Morgan's intentions were announced. It has since reached more than 45,000 signatories.
Started by A-level politics student June Eric-Udorie, the petition reads: "The proposed curriculum only contains one female political thinker out of seven: Mary Wollstonecraft. The problem with erasing and writing women out of history is that we only get half the story.
"When women are underrepresented in society, the government should be working to address this problem. Female role models are important.
"There is no excuse for this. There is no reason why the Department of Education and Ofqual shouldn't get this right."
A Department for Education spokesperson said: "We are reforming GCSEs and A levels to ensure all pupils are equipped with the knowledge and skills they need to progress to further and higher education, access a wide range of jobs and succeed in a competitive global market.
"We want schools to highlight the issues faced by women from all walks of life and ages in history, including the work of key female political thinkers within the ideologies covered and in UK and global politics.
"We are carrying out a consultation on the new Politics A level, and as always we will listen carefully to the views of the sector."
Popular in the Community