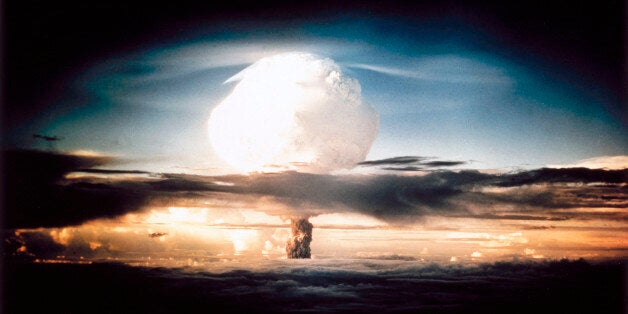 Vladimir Putin has floated the notion of using nuclear weapons against members of the Islamic State, according to quotes published by the Kremlin. The state's press service claimed on Wednesday that the Russia's President and Defence Minister Sergei Shoigu discussed launching nuclear-tipped cruise missiles at Isis positions in Syria during a recent meeting at the Kremlin.
Shoigu told the president that conventional Kalibr cruise missiles had already been fired from the Rostov-on-Don submarine in the Mediterranean. Putin added that the Kalibr missiles could be equipped with a nuclear warhead, but said he hoped they would "never be needed."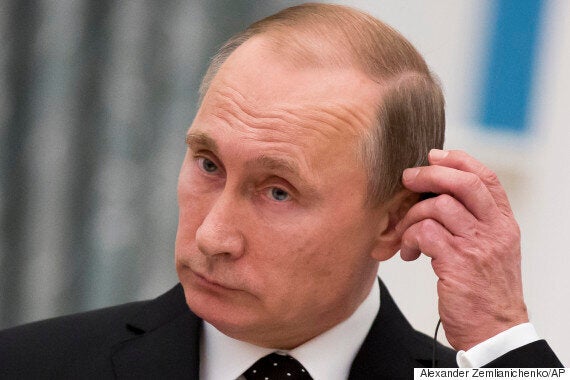 Putin: 'Precision weapons that can be equipped with both conventional and special warheads, which are nuclear'
Moscow launched its air campaign against targets in Syria on September 30. Last month, Russian authorities revealed its refurbished National Defence Control Centre, a monstrous, fortified operations base in he heart of the capital next to the Moskva River from which military officers oversee attacks.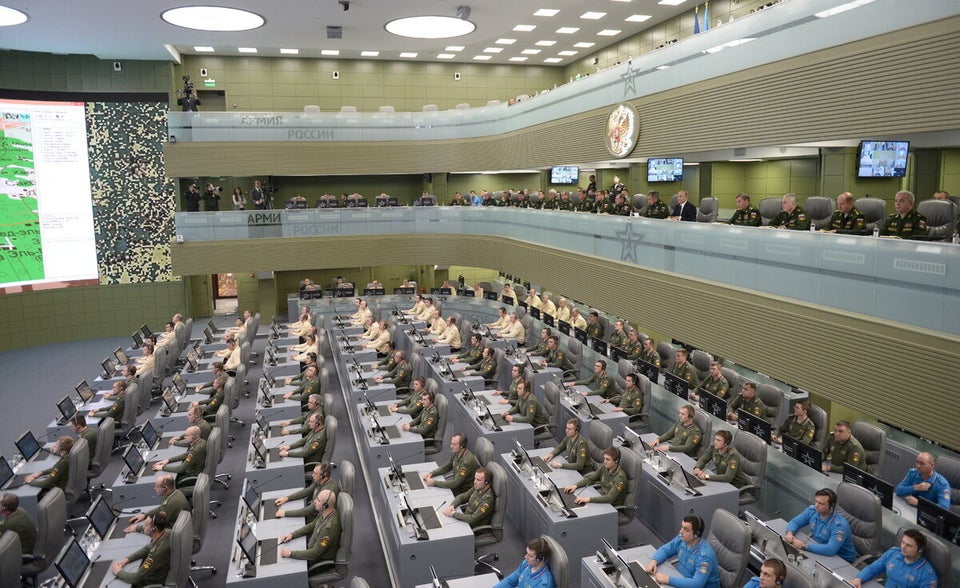 Putins War Room
Related