Angela Merkel has been announced as Time magazine's Person Of The Year 2015 - but not everyone would necessarily have chosen her.
After last year's selection of Ebola fighters, this year's selection is a rather different choice.
The idea of the selection is that it is a person who has - for better or for worse - been highly influential over the events of the year.
Merkel's decision to open Germany's borders to refugees was a huge milestone in the European crisis although it divided opinion.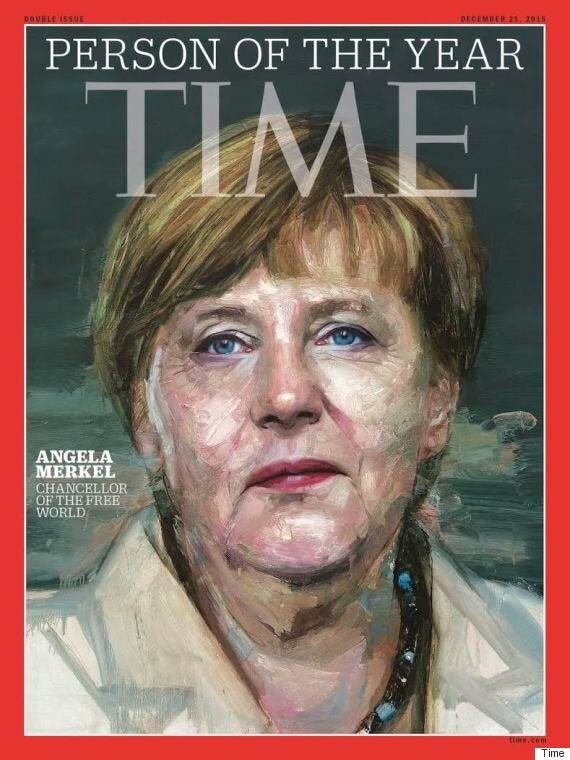 Angela Merkel's portrait on Time
The country took more refugees than any other European country, with some 80,000 expected to arrive there.
German Chancellor Angela Merkel has taken a firm stance on migration - making it clear she feels it is her country's duty to help those genuinely claiming asylum from war-torn countries like Syria, and calling on Europe to step up and share responsibility for the huge number of people moving across the region.
Germans are welcoming refugees into their homes, and some hold 'welcome fests' at refugee centres when new people arrive, in a picture somewhat different to the fear and hostility towards people trying to reach Britain from Calais.
Reaction was mixed to the decision to choose her:
Also in the running this year were a slew of high-profile people...
Black Lives Matter activists, who have protested over treatment of African-American people in the US, particularly by police
Caitlyn Jenner, the former athlete who recently revealed she had transitioned to female
Travis Kalanick, the CEO of Uber
Vladimir Putin, the president of Russia
Abu Bakr Al-Baghdadi, leader of the self-proclaimed Islamic State terror group
Hassan Rouhani, the president of Iran
Donald Trump, the Republican US presidential candidate
A good case was made for each of the candidates but ultimately Merkel's influence over the year's events was judged the strongest.
But as debate rages over the final choice, we want to find out who HuffPost UK readers would have chosen.
Have your say in our poll...
Popular in the Community