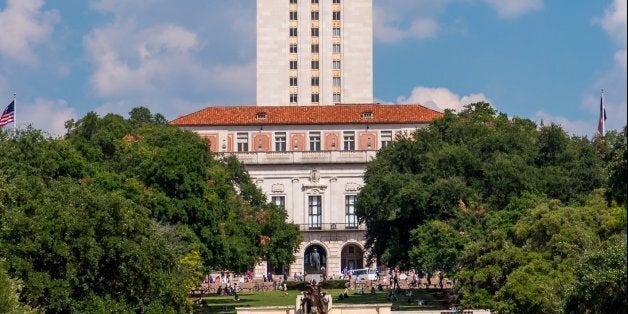 A pro-gun group in America is going to stage a mass shooting at the University of Texas (UT) this weekend, to show that gun-free zones are silly.
The event, on Saturday 12 December, will begin with an open-carry walk with rifles and black powder pistols, followed by a mock shootout with cardboard weapons. More than 200 people are expected to attend.
"It's a fake mass shooting, and we'll use fake blood," said Matthew Short, spokesperson for Come and Take It Texas. "Criminals that want to do evil things and commit murder go places where people are not going to be able to stop them... we love freedom and we're trying to make more freedom."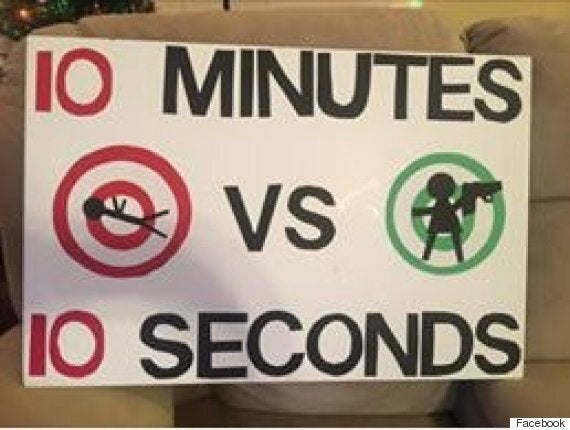 A placard a protester will be carrying. It shows the supposed 10minutes
it takes for police to arrive vs 10 seconds it takes to get your own gun
The group believes this will demonstrate the need for armed 'good samaritans' who can stop attackers before police reach the scene.
Firearms are currently prohibited at UT, but a law is being introduced in August 2016 which will allow students to carry concealed handguns on campus, with a few 'gun-free zones' - something the group think will create "victim disarmament zones."
A local commented that she would be travelling by motorcycle to the event and would be able to carry extra guns. She added that she often brings her children to such events.
The event comes in the wake of a shooting in San Bernardino, California where 14 people were killed and 17 injured on 2 December.
When asked if he was worried the demonstration would be in poor taste given recent events, Short told the Austin American-Statesman: "Not at all. People were able to be murdered people because no one was armed."
Another demonstrator agreeing with Short explained: "If you are unarmed and I am not and we are attacked, I can kill the bad guy because you can't."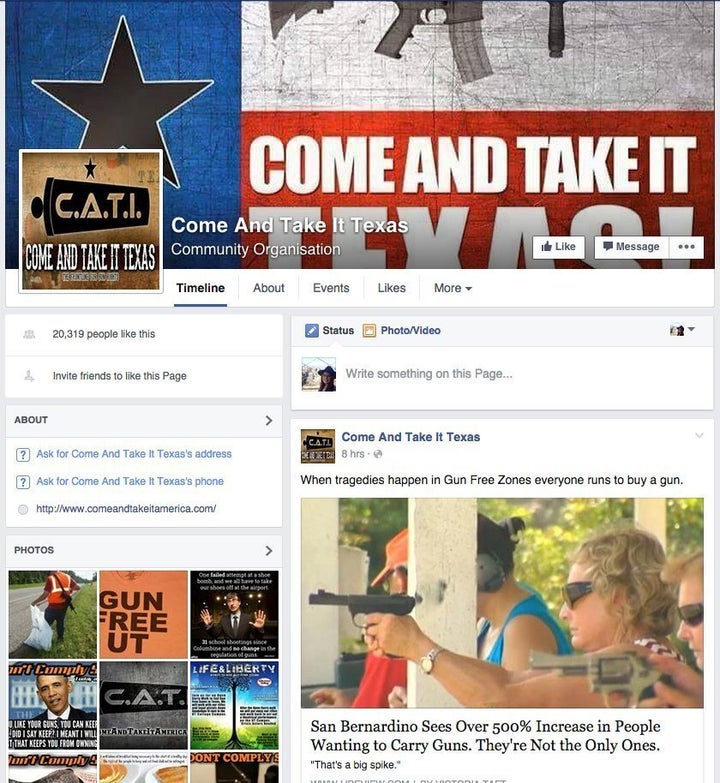 The Facebook page for the group, Come and Take It Texas
A University of Texas lecturer and anti-gun campaigner, Joan Neuberger told the Daily Texan: "Staging a mass shooting during an anxious time for students — finals week — not only breaks rules but shows real disrespect for the feelings of students, faculty and staff who don't want to have guns around them in the first place, but will be forced to put up with guns in public places in 2016."
Related