A former Rangers footballer has been shot dead in Honduras.
Arnold Peralta, who was formerly a midfielder for the Scottish side for 18 months, was found dead in the car park of a shopping centre in La Ceiba.
The 26-year-old, who helped Rangers to victory in the 2013-14 Scottish League One before leaving in January, also played for the Honduras national team.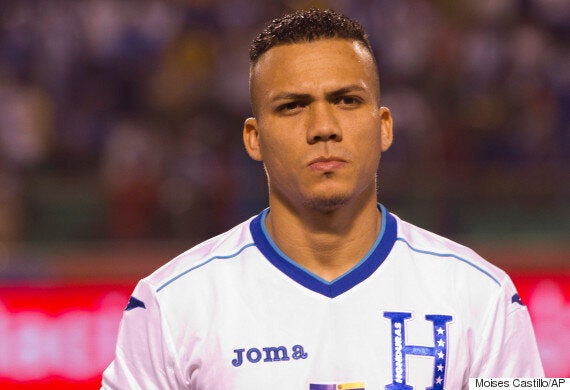 Arnold Peralta had returned to his home country
Peralta had won 24 caps for his country and played at both the 2014 World Cup and the 2012 London Olympics.
His father Carlos told a news conference he was devastated.
He said: "This is terrible. They killed my exemplary son. I can't say more because of the pain I feel."
The Honduran Ministry of Security said the car park had its own private security and robbery had been ruled out as a motive because the victim had not been stripped of his belongings.
Osman Madrid, director of the Honduran national football federation, said, "This is a tragic death that the national sport mourns."
Peralta's club has also expressed its sympathies online.
Many football fans also paid their respects…