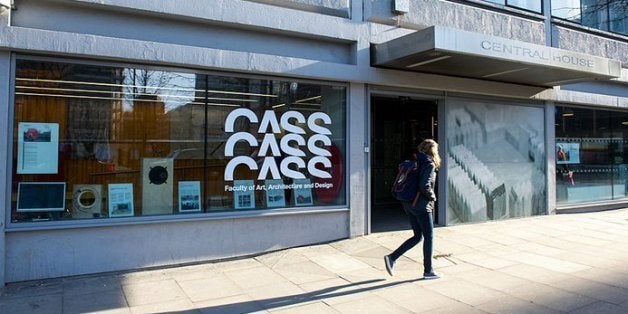 Student protesters are occupying an art block in protest at plans to sell off the design school building for £50m, arguing that they were paying for their university's mistakes.
A spokesperson for 'Occupy the Cass' exclusively told HuffPost UK: "They're putting money over student welfare. They have so much debt and we're paying for their mistake."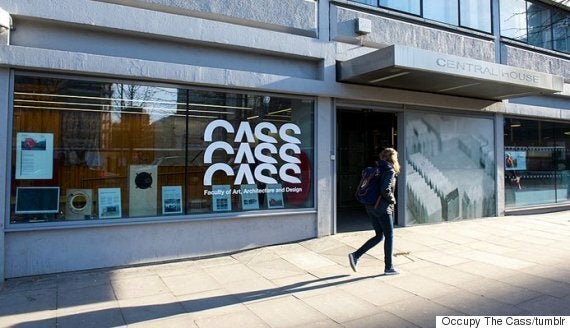 The Bank Gallery where students are occupying
The occupation of Bank Gallery, which began on Wednesday, is just the latest in a long line of protests after London Metropolitan University announced it was moving all faculties to the Holloway Road campus. Central House, which currently houses the Cass Faculty of Art, Architecture and Design on Commercial Road, is to be sold to pay for the relocation.
The group continued: "We're all paying for these facilities and they've just changed the terms. What is particularly ridiculous is that they are still holding open days in the Cass Building, when the incoming students wont be studying there.
"It's completely misselling the product.
"We also found out about the sale on the day after the deadline for dropping out and getting your money back.
"Its so ridiculous, I feel bad for all the first years. They've been lied to. We've all been lied to."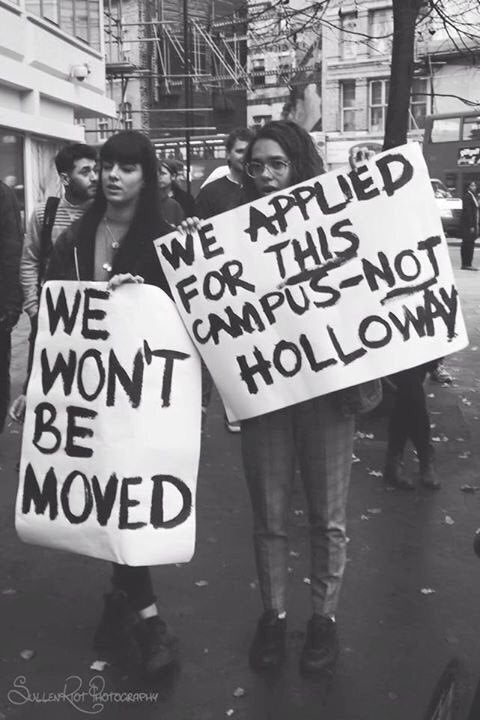 First year students at a protest earlier this month
The students asked the university for permission for an open occupation, which was denied. This has resulted in them occupying a gallery that contains work from the architecture students.
The spokesperson said: "We wanted an open occupation so we could actually create an open occupation exhibition. London Met said no and now we're in this situation. Most of the architecture students support us, but understandably a number of them are angry.
"We are locked into the room and haven't left since Wednesday. People have been bringing us food and supplies. We're not prepared to open the doors until we get a guarantee that the university wont send in security."
According to the students, the Vice Chancellor and Acting Dean are refusing to contact the occupiers. The only communication they have had is a letter, sent yesterday, saying they had to be out of the gallery in 72 hours on health and safety grounds.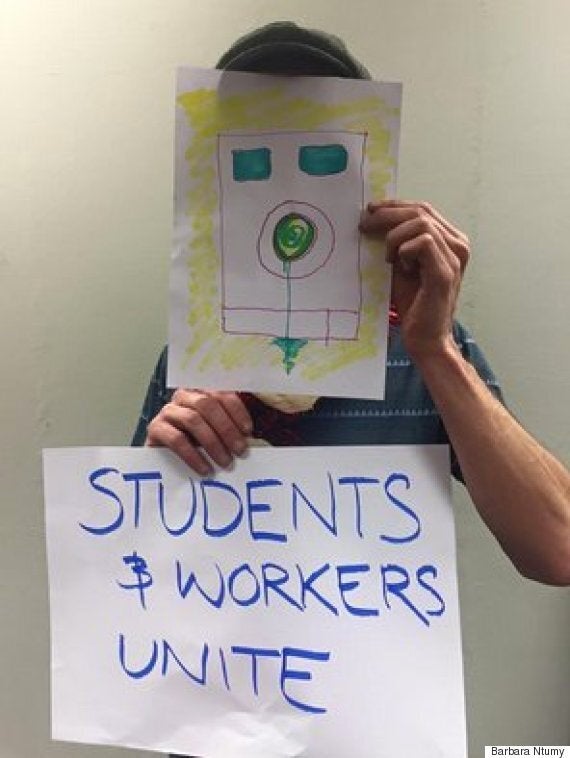 University officials refuse to talk to the protesters
The spokesperson continued: "They said it was against health and safety for us to stay any longer. Someone from UCU and Unison came to the gallery along with our SU representative Amanda Marillier to survey how much of a health and safety risk it is. They told us that they university should have contacted them before us, so their demand isn't legally sound."
The students are also protesting for the reinstatement of the dean of the faculty, Robert Mull, who was suspended because he refused to support the proposed sale.
The potential closure of Central House follows many other arts courses being stopped across the country. In February, Bucks New University revealed it was closing the UK's leading furniture design course, while Falmouth University shut down its Contemporary Crafts programme in October in favour of computer based courses.
In a statement, the university said: "We are investing £125m to create a new home for The Cass at our Holloway campus, complete with new workshops and studio spaces.
"We appreciate that some students are concerned about the move, but we'd like to reassure them that the Cass is not closing, nor will it's making ethos or successful studio model of teaching be lost.
"We are inviting students to work with us to shape the Cass's future together, and we'd urge those occupying today to accept that offer."