A new legally binding climate deal would limit global warming to well below 2C if adopted, it has been announced.
France's Foreign Minister Laurent Fabius labelled the deal "ambitious and balanced" as he revealed the details around the deal.
He said that the adoption of the deal would be a "historic turning point", adding: "The world is holding its breath, it's counting on all of us."
The deal would aim to keep the rise in global temperatures "well below" 2C from pre-industrial times to the end of this century and "endeavour to limit" them even farther, to 1.5C.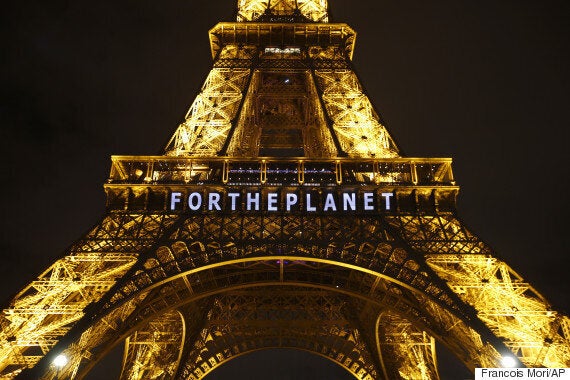 The negotiations in Paris continued late into the night
French President Francois Hollande has called on nearly 200 nations to adopt the deal, which he called "the first universal agreement on climate."
UN Secretary General Ban Ki-Moon also made an impassioned entreaty on the issue.
He said: "The end is in sight. Let us now finish the job. The whole world is watching. Billions of people are relying on your wisdom.
"We must protect the planet that sustains us. For that we need all our hands on deck.
"The solutions to climate change are on the table. They are ours for the taking now. Let us have the courage to grasp them."
A French official says a new draft climate accord to be presented to negotiators at UN talks on Saturday is about "20 pages."
That would be about seven pages shorter than a previous draft, suggesting competing options have been deleted.
Delegates worked into the early hours on Saturday morning, hoping to secure the agreement.