Just when you think Miley Cyrus can't outdo herself, she goes and proves us wrong.
On Friday night, the pop singer unveiled her latest music video for her track, 'BB Talk', and it's undeniably one of her most bizarre yet.
In her previous efforts we've seen Miley riding a wrecking ball naked, spitting out glittery goo and - most shockingly of all - donning a blonde wig and pretending to be a singer called Hannah Montana, but the 'BB Talk' video takes an entirely different approach.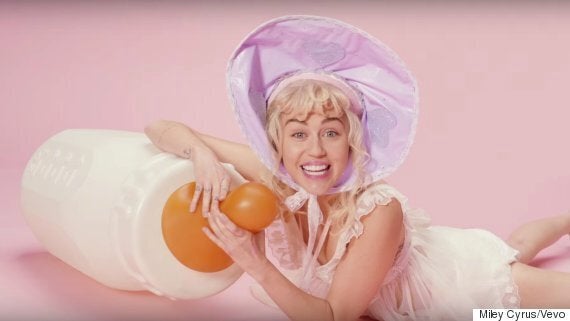 The clip sees her dressing up as a baby in various scenarios, while delivering some frank (and definitely NSFW) home truths to an over-affectionate boyfriend.
During the song, Miley lambasts a man for the "super cutey sh*t" way he speaks to her, singing in the chorus: "Baby talk is freaking me out/F*** me so you stop baby talking", lyrics she's clearly taken extremely literally in the accompanying music video.
Over the course of the video, she's shown gyrating in an oversized baby's cot, smashing up her dinner while sitting in a high-chair and even sporting a giant bonnet and nappy combo.
Watch the video in full below:
'BB Talk' is one of the tracks featured on Miley's latest musical project, 'Miley Cyrus And Her Dead Petz', so-called because it contains several tributes to her departed animal friends, including songs for a blowfish named Pablow, and her beloved dog, Floyd.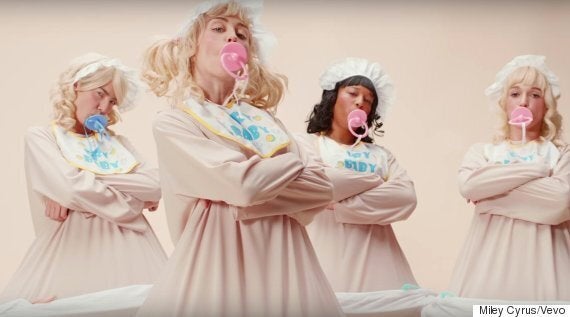 Miley and her backing dancers, as babies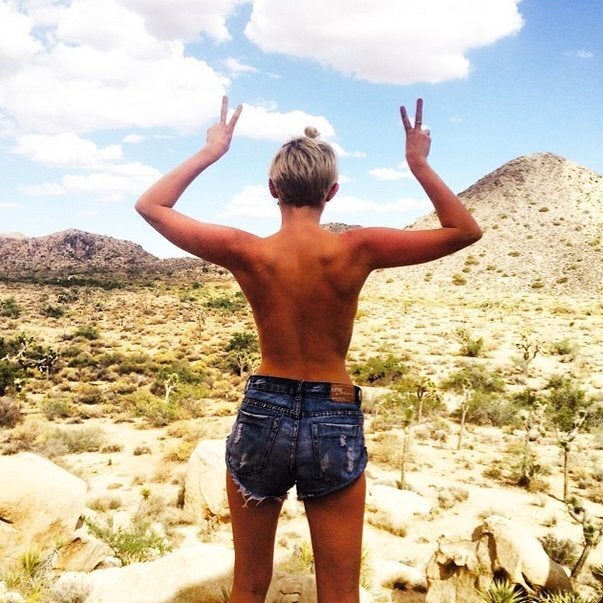 Miley Cyrus's Most Naked Pictures