Well, if you told us a year ago that Craig David would be the star of 'The X Factor' final, we wouldn't have believed you… and yet here we are.
Craig made his 'X Factor' debut on Saturday night as part of this year's star duets, performing his classic track 'Rewind' with finalists Reggie 'N' Bollie.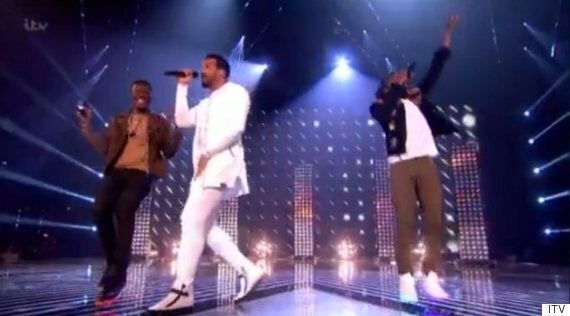 Craig David performs with Reggie 'N' Bollie
They weren't alone, though, as Fuse ODG was also there, to open up the group performance.
Speaking to Caroline Flack after their performance, which she was quick to brand "one of her new favourite TV moments", they told her they were "living the dream" to be sharing the stage with Fuse and Craig.
They weren't the only stars dropping by to lend their hand to this year's contestants, as Rod Stewart also took to the stage to sing 'The First Cut Is The Deepest' with Ché Chesterman, while Louisa Johnson collaborated with her mentor, Rita Ora, on a version of 'And I'm Telling You I'm Not Going' from 'Dreamgirls'.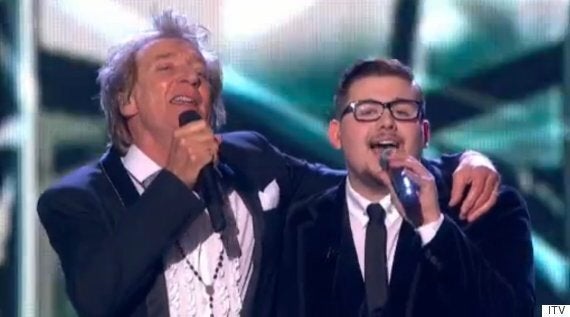 Rod admitted that he'd had limited rehearsal time with Ché, but they were still able to deliver on the night, joking to Olly Murs: "We only rehearsed once this afternoon, and he killed it. That's all us professionals need!"
Meanwhile, Rita was full of praise for Louisa after their performance, telling viewers: "I love this show… but there's only two people who've made this kind of impression. And that's Louisa, and Leona Lewis."
We're sure Olly just loved hearing that.