Former 'Strictly Come Dancing' champion Kara Tointon has suggested the show deliberately try to orchestrate relationships between the celebrities and their professional partners.
READ MORE:
The former 'EastEnders' actress was partnered with Artem Chigvintsev throughout her time on 'Strictly' in 2010, and disclosed shortly after their victory that they were in a relationship.
She's now suggested producers knew what they were doing putting her with Artem, telling the Telegraph: "I was single and they put me with the single guy! I was so angry.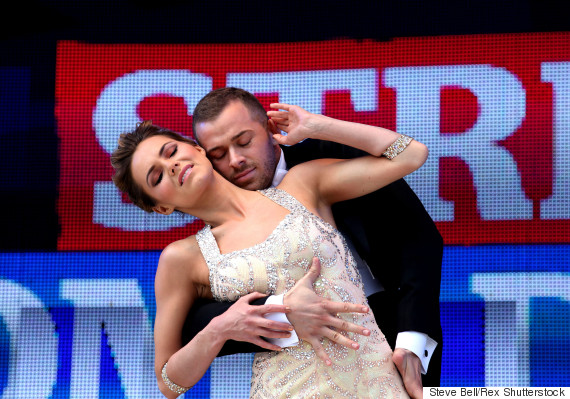 Kara and Artem
"I was determined we wouldn't get it together and then, of course, you're spending so much time with this person and he was so wonderful . . . So, yes, it was inevitable really."
Following their success on the 'Strictly' dance floor, Artem and Kara were an item for three years, though they quietly announced that they were no longer together at the end of last year.
Kara added: "We're fine, but we aren't a couple any more. The reason I haven't spoken about it is because I hate reading about myself in that way."
She is currently gearing up to take on the lead role of Maria von Trappe in ITV's upcoming 'Sound Of Music Live', which will air over the Christmas period (and which we're fully prepared to become one of our 'Favourite Things').
But Kara and Artem are far from the first couple to get together after being partnered on 'Strictly'.
In the past, Rachel Riley has got together with Pasha Kovalev, who she danced with in 2013, while Ben Cohen is currently dating Kristina Rihanoff, his former pro partner.
Rumours have been swirling this year about goings on between finalist Jay McGuiness and his partner, Aliona Vilani.
However, they have quick to dismiss that they're anything more than friends, with Jay insisting he's even spent time with Aliona and her husband, Vincent Cavanagh.
LIKE US ON FACEBOOK | FOLLOW US ON TWITTER