Alex Reid has posed as Caitlyn Jenner, re-creating her Vanity Fair cover for a new photo-shoot.
READ MORE:
After coming out as transgender earlier this year, Caitlyn famously used her 'Call Me Caitlyn' cover shoot to introduce herself to the world, which Alex has now paid homage to, in the latest issue of Star magazine.
Donning a brown wig, make-up and a corset almost identical to Caitlyn's, Alex has posed in a similar style, under the headline 'Call Me Roxanne' - a nod to his female alter-ego.
OMG @AlexReid recreates @Caitlyn_Jenner's Vanity Fair cover for Star's Xmas issue - out now! https://t.co/Yzm7cPSTqV pic.twitter.com/9mcAiCexVM

— Star magazine (@star_magazine) December 15, 2015
Speaking to the magazine, Alex admits feeling an affinity to Caitlyn, claiming: "Bruce [as she was known to the world, before coming out] was mocked because trans people are the last social taboo. We don't have the same rights.
"Wow, I just said 'we'. I guess I am. Why not be trans?"
He adds: "I go to a cage fight and I get 99 per cent love, but one guy will say, 'Where's your dress, Roxy?' They try to belittle me.
"I believe in the strong defending the weak. I don't want to change the world with a gun, but maybe I can change the world with a dress."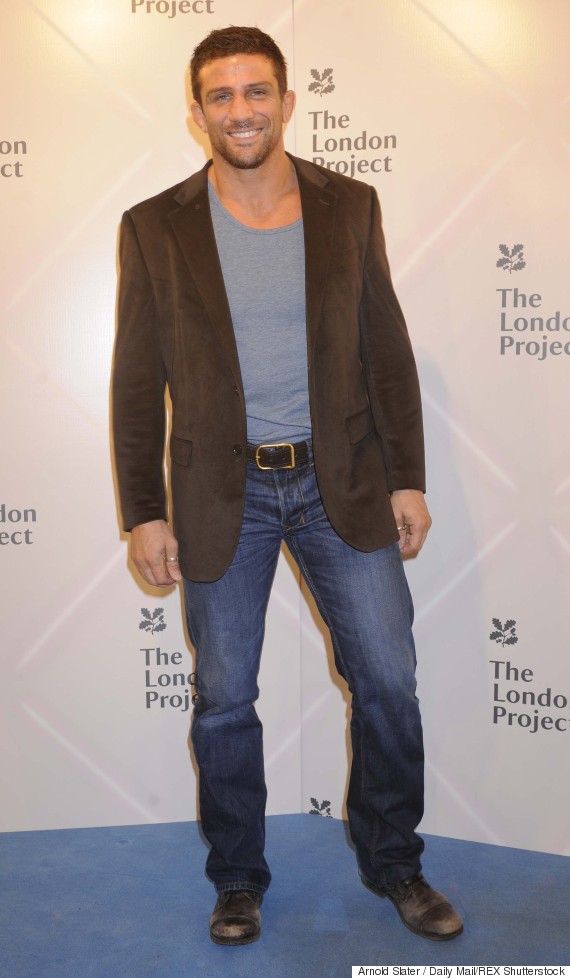 Alex Reid
Alex recently spoke about his desire to live life without labels, in a blog post on HuffPost UK.
He wrote: "When my ex-wife chose to reveal intimate moments of our married life to the world she opened the way for me to become a comedic figure. The Cross Dressing Cage Fighter. Funny right? I was subjected to the full panel of Celebrity Juice's ridicule for weeks following her revelations. A nationally critically acclaimed show made fun of me. Not because of my life, my fighting career, my acting. No. The fact that in private moments I had dressed as a woman for my own pleasure.
"When is it going to become okay to be yourself? When is it going to be okay to choose to live your life how you wish to without fear of being labelled for it?
"Leave out the labels and support each other."
Alex's full interview and photos can be seen in the new issue of Star magazine, on sale now.
LIKE US ON FACEBOOK | FOLLOW US ON TWITTER