It seems that only too often in the news we hear about religious division - but it seems there's still some hope left after a Mormon church encouraged a group of Muslims to pray in the building.
A group of Muslims were invited by a member of the Church of Jesus Christ of Latter-Day Saints to take a tour of their church on a visit to Brisbane's Kangaroo Point.
Despite the group being from a completely different faith background, when the time came for them to pray, members of the church ensured they were allocated a room.
Ali Kadri, spokesperson for the Islamic Council of Queensland, posted a message on Facebook to praise the church for its actions:
The post has now received almost 35,000 likes on Facebook.
"The fact that this post has gone viral simply shows that we need to keep on doing this 'til it becomes the norm."
He added: "Those who divide people will be plenty.
"But it is those who unite humanity who will leave a legacy like Lincoln, Ghandhi and Mandela."
Sue Owen, Queensland director of public affairs for the LDS church, told KUTV that her church believed that joining together with people of different faiths was the path to peace.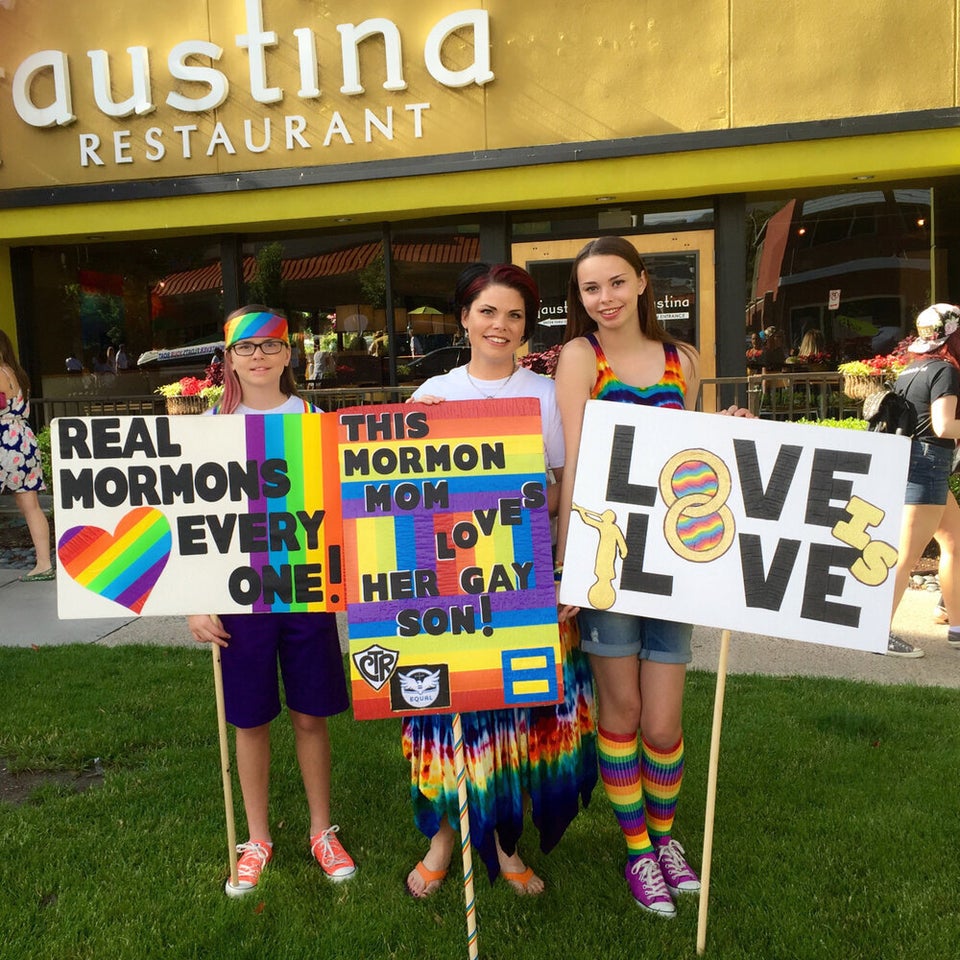 Mormons March In Pride Festival
Related