A bride's wish to share her wedding day with her late daughter has been granted - all thanks to the incredible skills of her photographer friend.
Amanda Crowe Freebird was set to marry the love of her life, but there was someone very special missing from her big day. Her daughter Azalee, who died of cancer aged six.
But thanks to her friend and wedding photographer Ashley Frantz, Amanda can now look back on her special day with tears of joy as Ashley has managed to edit a photo of the bride so that her daughter is also in the shot.
The emotional picture shows Amanda reaching out for Azalee and cradling her face. Meanwhile Azalee is transparent like a ghost, gazing at her mum.
Ashley Frantz shared the touching image on Facebook and wrote: "[I] finally get to share one of the most beautiful and difficult pictures I've ever been asked to do.
"This is my wonderful friend Amanda during her bridals. She wanted so badly for her precious Azalee to be there with us."
Azalee passed away two years ago after battling cancer, before Amanda had met her husband-to-be Chip.
Ashley continued: "Heartbroken that her girl wouldn't be here to experience this new journey with her, Amanda asked me to please incorporate Azalee into the pics somehow.
"This is what I came up with and I couldn't be more pleased."
She said she felt "honoured" to be able to do this for her friend, and added: "I'm so thankful God has given me a talent that I can use to make broken hearts just a tad less broken."
The photograph has since been shared 6,000 times and has garnered more than 60,000 likes.
Ashley added that on Amanda's wedding day, the couple released butterflies into the sky in memory of little Azalee.
The photographer explained: "As the butterflies flew up and away, one little beauty decided she wanted to stay a while. She landed right on Amanda (closest to her heart) and stayed while a heart-wrenching cry was shared between the bride and groom (and the entire congregation).
"We all know it was Azalee, just a little whisper from her and God saying 'congratulations' and letting everyone know she was nearby to help her mommy cross over into her new path of life... where there is nothing but sunshine ahead!!"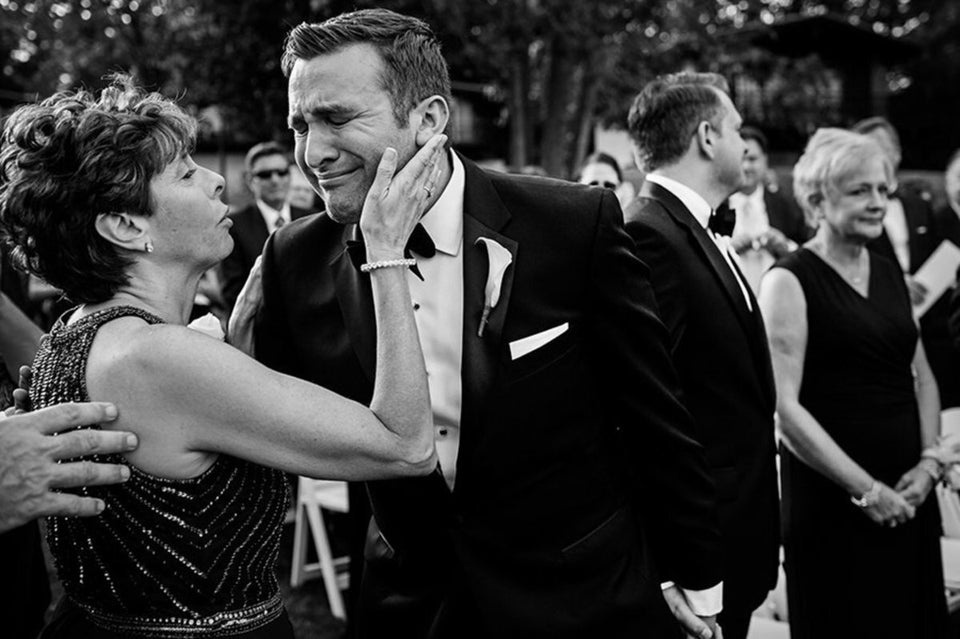 Emotional Grooms At Weddings
Related