Pantomime villains and occasional TV personalities Piers Morgan and Lord Alan Sugar are set for a showdown, on Friday's (18 December) episode of 'Good Morning Britain'.
READ MORE:
The duo aren't exactly the best of pals pals, and on Wednesday's show, Piers announced that he's altered his usual schedule, so that he can be back in the studio on Friday to greet the businessman.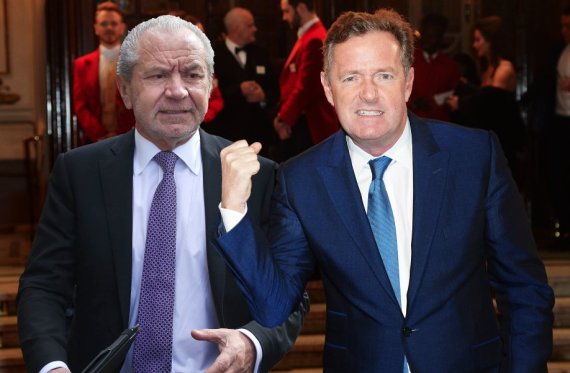 It's happening!
Piers, who normally only fronts 'GMB' on Mondays, Tuesdays and Wednesdays, gleefully revealed the news, telling viewers he would "take him [Sugar] down".
The duo's rivalry has been going on for so long that, quite frankly, we've lost track of why they are so against each other.
Back in November, when Piers' return to the show was announced, Alan wasn't exactly complimentary, and likened the journalist-turned-TV star to morning sickness.
Since joining Susanna Reid to front 'GMB', Piers has lived up to his reputation, giving interviewees a reasonably tough time, and enjoying more than a few jokes as Susanna rolls her eyes during the links inbetween.
So far, he's riled everyone from Mason Noise to Ann Coulter, though we have to say, his star turn in the team's 'Last Christmas' video left us very impressed.
Tune in to 'Good Morning Britain' on Friday 18 December to see Piers' give Lord Sugar a warm welcome.
LIKE US ON FACEBOOK | FOLLOW US ON TWITTER