The new Ford GT isn't just one of the best-looking supercars we've seen in a long time, it's also one of the most innovative.
Ford's new supercar is actually stealing one of the technology industry's best kept secrets - the glass that makes up the display on your iPhone.
The company has announced a partnership with Corning that will see a new form of Gorilla Glass used for the windscreen and windows on the supercar.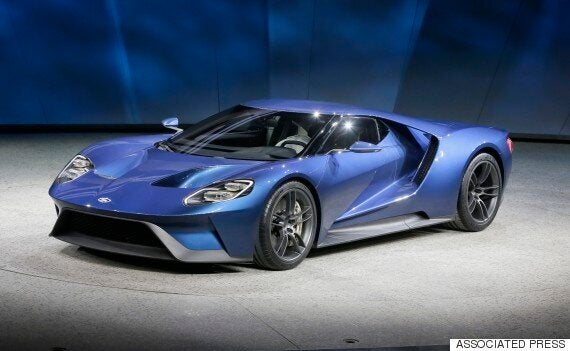 This is kind of a big deal, not least for Ford in terms of taking a punt, but also for Corning who until now have been making glass displays for products no bigger than a magazine.
Why choose smartphone glass? Well as Ford points out, it has to fulfil a number of ultra-tough standards the first of which is optic quality.
If you're going to show off the world's first 4K screen on a smartphone then you're not going to want the glass to get in the way. It then of course has to be strong enough and light enough that you won't feel the phone in your pocket nor will you end up in tears when you inevitably drop it.
All of this combined actually makes Corning's expertise perfect for making a strong, ultra lightweight glass for a supercar.