A woman was punched in the head and kicked into the street in a violent Islamophobic attack on a London bus which police are treating as a hate crime.
Police are hunting two women after they attacked a woman in her 40s on the number 63 bus, on London Road, Elephant and Castle.
The victim was subjected to a racist and anti-Muslim tirade by the women, thought to be in their 20s, before she was assaulted.
Police said she was left "badly shaken" by the ordeal and had to be taken to hospital to be treated for her injuries.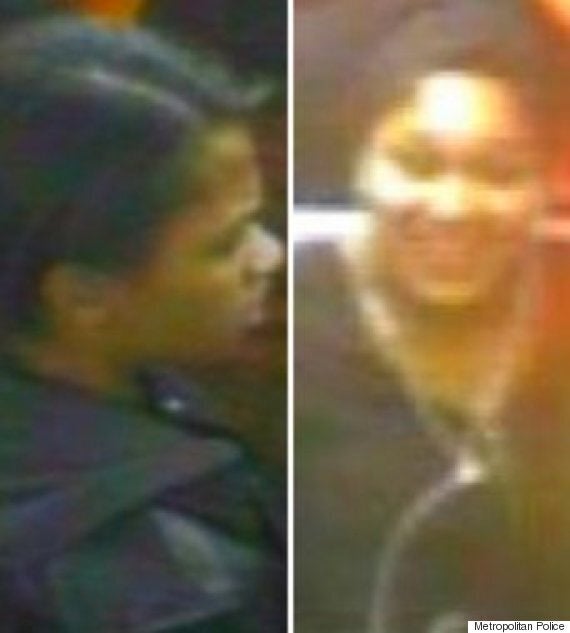 The two women police are seeking over a violent Islamophobic attack that occurred on a London bus
The woman's attackers are thought to have used their mobile phones to film themselves abusing the woman.
Witnesses told the Evening Standard the victim tried to get off the bus but was followed to the doors by one of the attackers who then "violently kicked her on to the curb [sic]".
Police have released images of the two women they want to speak to about the incident that occurred about 8.10pm on October 28 as the bus travelled in the direction of Peckham.
Antonia Bance, head of campaigns at the Trades Union Congress, wrote on Twitter: "Just witnessed a hate crime at the Elephant [and Castle].
"Muslim woman in hijab kicked backwards off a bus to the floor. 'This isn't bloody Africa,' they said.
"Others heard anti-Muslim abuse. Some tried to hold them but they ran."
The Standard quoted another passenger saying the attackers "recorded video of themselves shouting Islamophobic hate speech at the woman and physically intimidating her."
She continued: "After bringing the lady to tears, I heard them screaming at her 'stop crying and shut the f*** up'.
"As she tried to get off the bus, they followed her to the doors where the girl violently kicked the woman on to the curb [sic]."
Officers are appealing for anyone who recognises the two women, or any passengers that took pictures or recordings of the incident, to contact them.