When stripped down to our underwear, most of mere mortals look a damn sight different to the typical lingerie model.
Whether it's protruding pubic hair or a bit of orange peel, real women aren't photoshopped within an inch of their lives and only seen in flattering lighting.
That's why the latest underwear campaign from H&M-owned & Other Stories deserves a round of applause.
Not only are the campaign stars real women - blogger and yoga enthusiast Helin Honung, cellist Kelsey Lu McJunkis, and copywriter Ida Jagerfelt - but they have real bodies too, whether tattoos, scars, birthmarks or even... dare we say it... underarm hair.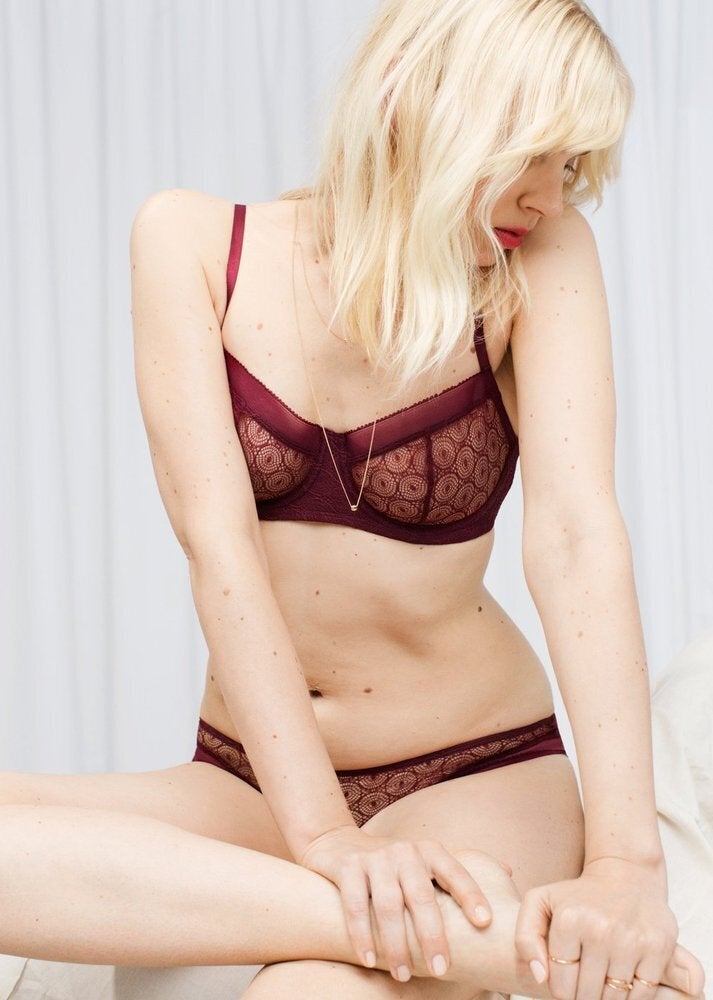 Finally, A Lingerie Campaign We Can Relate To