Katie Hopkins is known for a range of unpleasant views but perhaps best of all for her hatred of overweight people.
The Daily Mail columnist has regularly directed bile at "chubsters" and Thursday's appearance on Radio 4's Women's Hour was no exception.
As usual she explained why precisely she hates obese people, saying: "I feel a deep sense of loathing for fat people in the sense that I'm paying for them."
But her fellow guest, journalist David Aaronovitch, wanted to try to delve deeper into why exactly she felt this way.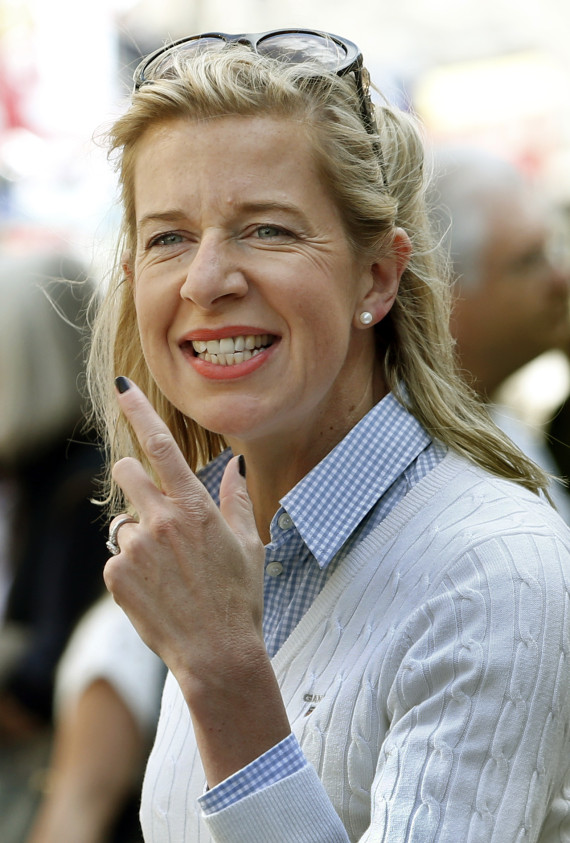 Kate Hopkins got stuck into her favourite issue on Women's Hour
He began: "I have a perpetual overweight problem because I'm greedy but by and large I think overweight people know that they are.
"The thing that's interesting to me about what Katie is saying really is actually the psychological reasons she feels the need to feel that way.
"There's something deeply interests about this reaction because it's actually not as rational as she seems to suggest it is."
Aaronovitch went on to ask why she advocated a sort of "punitive protectionism", suggesting that it was "as if in a way by punishing these other people, by talking about other people they could keep the devil of the thing away from themselves".
But Hopkins was having none of it.
SEE ALSO:
Instead of answering the question, she said: "I would just make the point that David is still rather rotund so I wouldn't say former fat person."
He went on to try to suggest: "There's something you really cannot bear about the notion of a loss of control"
But Hopkins retorted: "Why is it that you tried so hard to lose weight?"
Later she referred to surgical weight loss procedures, such as gastric sleeve use, which Women's Hour host Jenni Murray herself underwent (at her own expense, as she pointed out in response to Hopkins' comments).
Murray suggested that Hopkins had suffered a "humanity bypass", to which the outspoken pundit replied: "I'm an extremely kind individual, I love my mankind, I would love it if mankind were healthier."
The exchange didn't stop once the trio left the studio though…
Anyone sitting in that studio with @KTHopkins just now would have been fascinated by extent of her self-loathing. It's her driving force.

— David Aaronovitch (@DAaronovitch) December 17, 2015
Sets me apart from most of the BBC in crowd and their self-adulation I guess @DAaronovitch https://t.co/56dcOzG2Rz

— Katie Hopkins (@KTHopkins) December 17, 2015
@KTHopkins That's an entirely fair point K, but it's not THE point here.

— David Aaronovitch (@DAaronovitch) December 17, 2015
@KTHopkins Thanks. I'm sure @thetimes would love that as a feature. @FatClub10000

— David Aaronovitch (@DAaronovitch) December 17, 2015
@KTHopkins Well that might certainly be an aspect of it. But seriously the more interesting bit is you. @thetimes @FatClub10000

— David Aaronovitch (@DAaronovitch) December 17, 2015
She then proceeded to brand Aaronovitch a "chubber" and Murray a "gastric sleeve queen". Delightful.
The interview also addressed Hopkins' feeling on her epilepsy, which she said she saw as a "weakness and a failure".
She said: "I think many epileptics out there would understand that perspective because I need to hide it for so much of my life in order to be able to compete at the same level as other people in order not to give someone a reason not to give me a job."
She added that she would "struggle" to employ a fellow person with epilepsy "because I know how much it can detract from someone".