A simple, annual blood test could help prevent one fifth of women from dying of ovarian cancer, a new study suggests.
A study of 200,000 women found those who were screened for ovarian cancer every year were more likely to live, due to ovarian cancer being detected sooner and treated.
Health experts have branded the trials' findings as a "promising" but say there's still some way to go before national screening happens.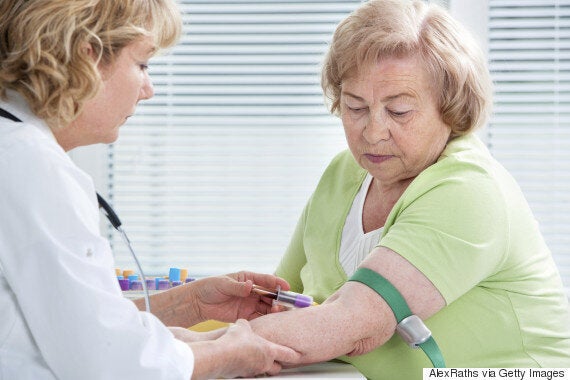 The UK Collaborative Trial of Ovarian Cancer Screening monitored levels of CA125 in women's blood to see if there were any changes over time.
CA125 is a chemical found in women's blood, which is produced by ovarian tissue. If levels of CA125 increased, women were sent for further tests.
Doctors split the 200,000 participants, aged between 50 and 74, into three groups: 50,000 were offered a blood test to detect CA125 levels, 50,000 were offered an ultrasound check and the remaining 100,000 acted as a control group.
They found that more women died from ovarian cancer in the control group than in the group which was checked annually.
Researchers believe the annual checks could prevent one in five women from developing ovarian cancer and dying. The findings are published in the Lancet journal.
Currently, ovarian cancer results in the deaths of more than 4000 women in the UK each year.
"This is welcome news and provides fresh impetus for renewed efforts in this area."
Dr Fiona Reddington, Cancer Research UK's head of population research, said the trial had been "incredibly useful in improving our understanding of ovarian cancer".
She added: "Detecting it early is vital to make sure that patients have the best treatment options and that more women can survive the disease. It's uncertain whether or not screening can reduce ovarian cancer deaths overall.
"While this is an important step in ovarian cancer research, we would not recommend a national screening programme at this point."
Screening in the past has proven controversial, as the symptoms of ovarian cancer are invisible and, as a result, tests showed false positives.
This meant many women were sent for unnecessary biopsies or were worried for no reason.
Athena Lamnisos, CEO of The Eve Appeal said: "These results don't necessarily signal the introduction of a national screening programme, but they are an exciting step forward for early detection of ovarian cancer.
"Medical research takes time to shift from the lab bench to the hospital bedside; today the UKCTOCS results move early detection one step closer."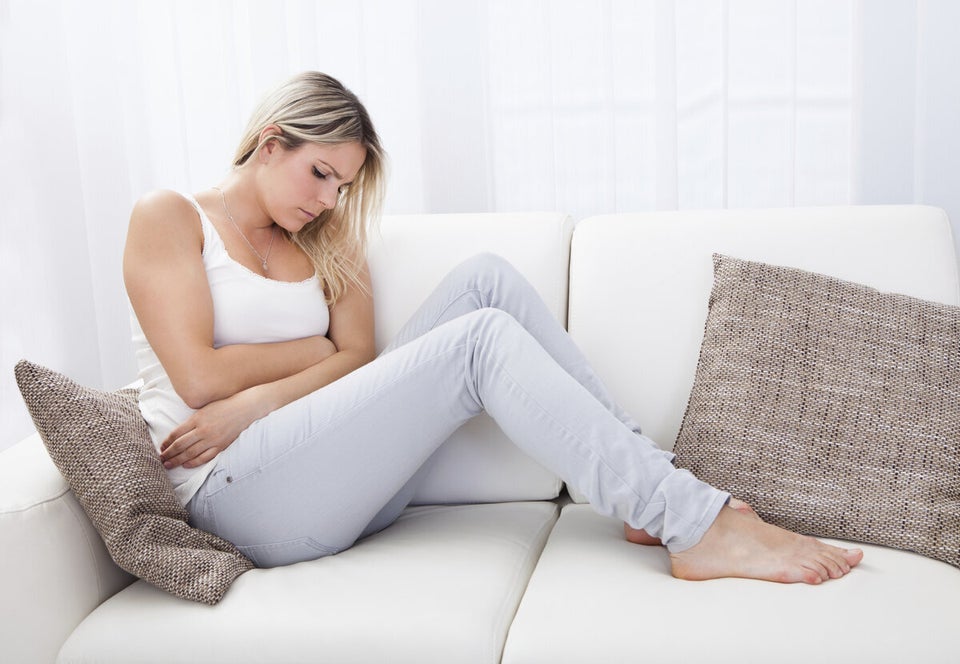 Ovarian Cancer: Signs To Watch Out For
Katherine Taylor is chief executive of research charity, Ovarian Cancer Action. She said: "The findings of the UKCTOCs trial offer a glimmer of hope for the fight against ovarian cancer and bring us a step closer to a national screening programme. We must be realistic though, as this could take years to become a reality.
"In the meantime, what these results really highlight is the need to invest more into researching ovarian cancer prevention, diagnosis and treatment and a continued dedication to raising awareness of the signs and symptoms.
"The more people who are symptoms aware, the more lives can be saved."
Professor Christina Fotopoulou, an ovarian cancer surgeon from the Ovarian Cancer Action Research Centre, added that the findings are "promising".
"We've always been one step behind the disease but a screening method would allow us to catch it at a stage that makes treatment more effective," she explained.
"While we're not there yet, and will need to wait for further study and definitive results, UKCTOCS shows that research in the field is gaining pace.
"In the meantime, it's important that we keep dedicating time and resources to researching ovarian cancer, to find a way to improve survival rates."