A big-hearted secret Santa brought some Christmas cheer to a cash-strapped single mum by posting £100 cash through her door.
Claire Rock, 44, had been fretting about Christmas due to major money worries and feared she wouldn't be able to give her five-year-old son John the presents he deserved.
But she broke down in tears when she returned to her house to find an anonymous, touching note with £100 cash waiting for her.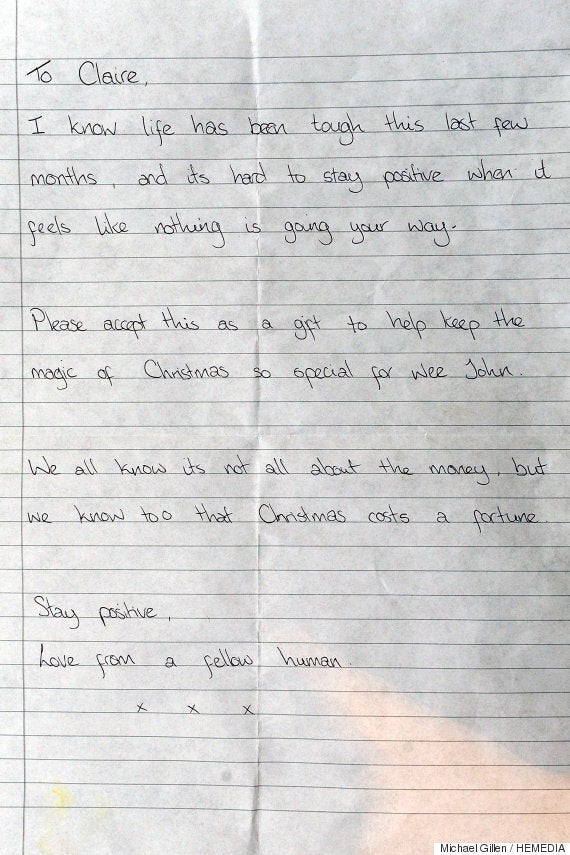 The anonymous note Claire received
The mysterious note said: "To Claire, I know life has been tough the last few months, and it's hard to stay positive when it feels like nothing is going your way.
"Please accept this as a gift to help keep the magic of Christmas so special for wee John.
"We all know it's not all about the money, but we know too that Christmas costs a fortune. Stay positive.
"Love from a fellow human."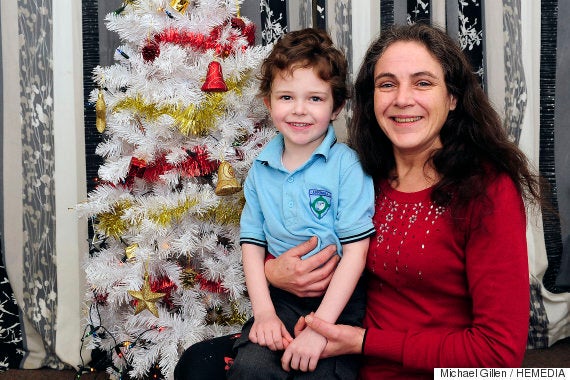 Claire was worried about not being able to buy her son enough presents for Christmas
Rock, a support worker, from Cumbernauld, North Lanarkshire, was overwhelmed by the note.
She said: "I just burst into tears.
"I want others to know that there are so many kind people out there.
"We focus too much on the negativity at times, especially when there's so many problems with terrorism and governments.
"I have two grown up children, Conan and Sophie, and it's made us more determined to do something good, like volunteering over Christmas.
"I just want to say a very big thank you".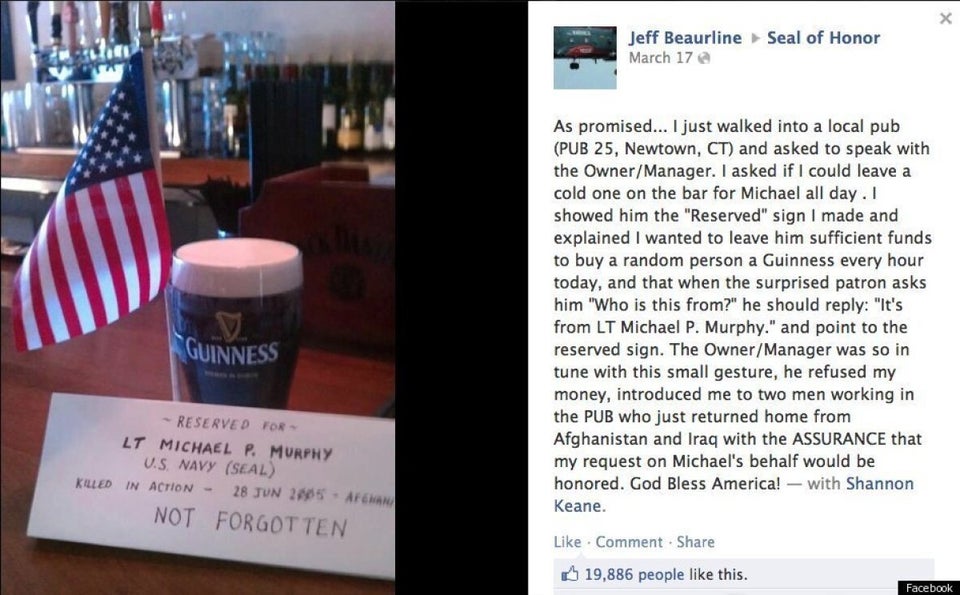 Random Acts Of Kindness