Coffee drinkers rejoice! A study has found that those who drink up to five cups a day are less likely to die from health problems such as heart disease and diabetes compared to those who don't drink coffee at all.
A 10-year study found that the more coffee people consumed, the less likely they were to die earlier - and the results were similar with those who drink decaf.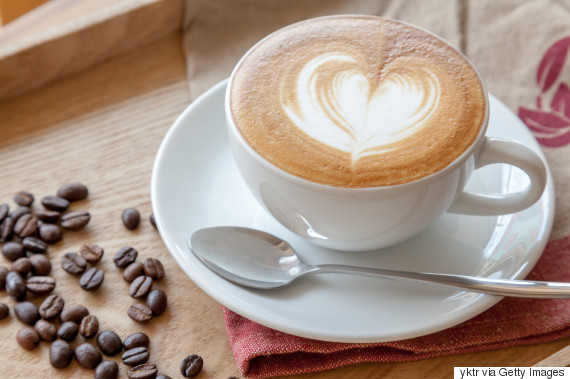 Researchers studied data of 90,317 adults who didn't have cancer or a history of heart disease.
The adults lifestyle habits were monitored between 1998 and 2009. The data included coffee intake as well as other dietary and health information.
Researchers found that by 2009, roughly 8,700 people had died and, after accounting for other lifestyle factors such as smoking and heavy drinking, they determined that those who drank coffee had a lower risk of death than those who didn't.
Those who drank between four and five cups a day were least likely to die from heart disease, chronic respiratory diseases, diabetes, pneumonia, flu and suicide. But not cancer.
Dr Erikka Loftfield of the National Cancer Institute in Rockville, Maryland told Reuters: "Although coffee drinking has also been inversely associated with incidence of certain cancers, like liver, in epidemiological studies, we did not observe an association between coffee and overall cancer mortality.
"This may be because coffee reduces mortality risk for some cancers but not others."
It's not the first time coffee has been linked to a reduced risk of death, in November a study suggested that drinking three to five cups of coffee per day could reduce the risk of premature death from serious illness.
The study was published in the American Journal Of Epidemiology.
SEE ALSO:

Drinking Coffee 'May Make You Live Longer', Study Reveals

6 Awesome Reasons Why You Should Drink Coffee Every Day

Drinking Two Or More Cups Of Coffee Could Reverse Effects Of Boozing