"Why would I ever bother doing something like that?" he exclaimed. "Fucking hell! Pffft. 'Play an extra in another movie'."
But that's exactly what the James Bond star did (for "shits and grins"), after he got talking to Star Wars director J.J. Abrams.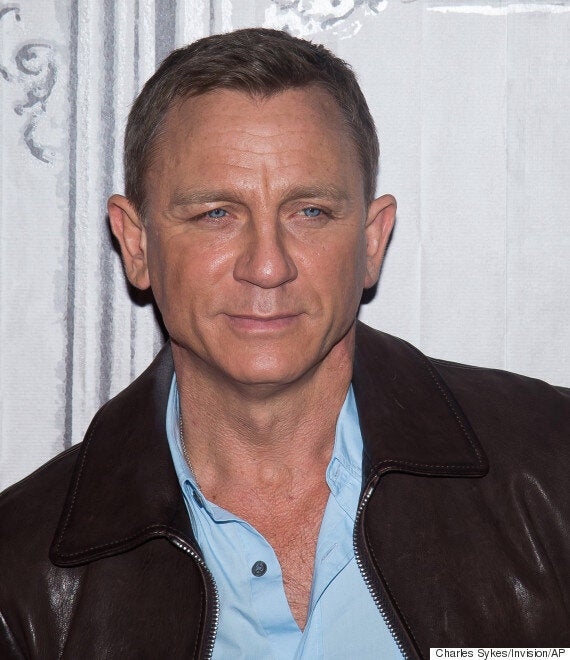 A source revealed: "'They concocted the cameo together. I don't know which scene it is but yes, it does involve Daniel playing a stormtrooper, because they wear helmets and for the most part they're anonymous."
Well that source might not know which scene the 'Spectre' star appears in, but after a little digging, we now know.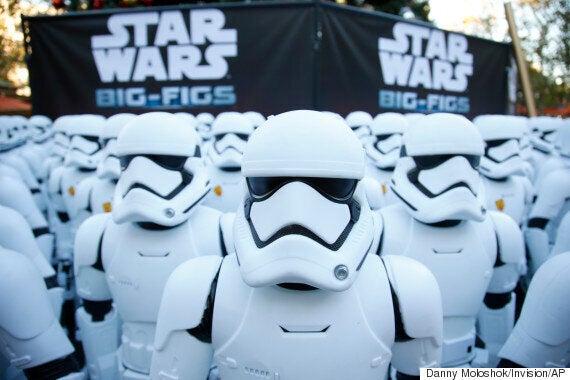 Daniel Craig (third from left, possibly)
So, without wanting to give too much away (look away now if you don't want to be privy to even the smallest spoiler)...
When Rey (Daisy Ridley) finds herself captured, she attempts a Jedi mind trick on the Stormtrooper keeping her guard, telling him: "You will remove these restraints and leave this cell with the door open."
And underneath that Stormtrooper suit? Mr. Daniel Craig.
Daniel even has a line, too, telling Rey: "I'll tighten those restraints, scavenger scum".
Not that you'd recognise Daniel's distinctive voice, thanks to his voice being Stormtroopered up.
'Star Wars: The Force Awakens' is in cinemas now.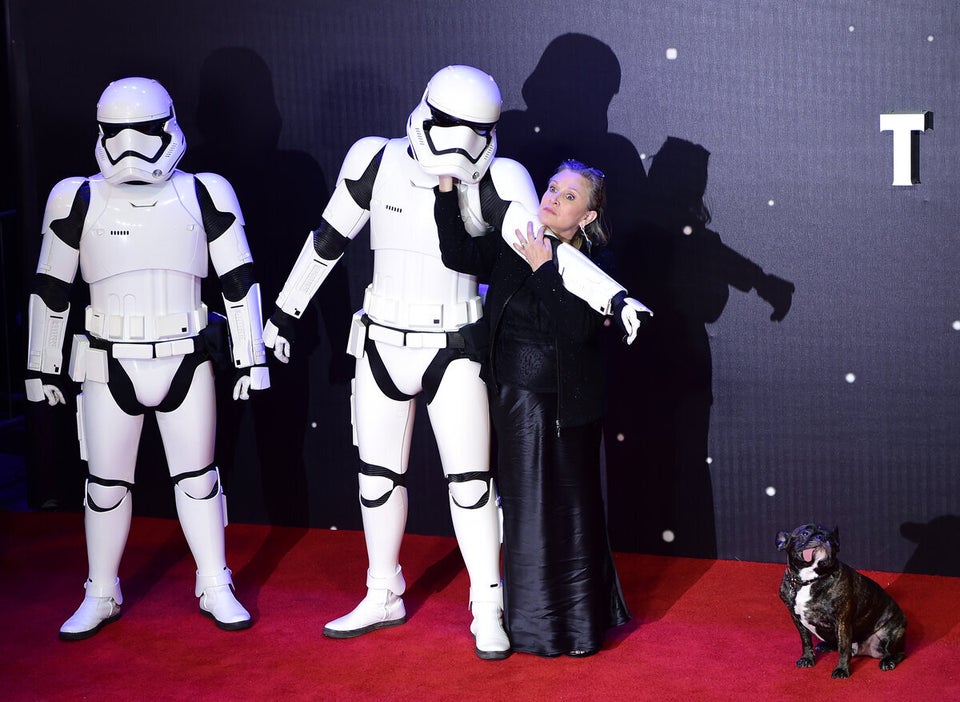 'Star Wars: The Force Awakens' European Premiere
Related