Sharing our favourite Christmas snaps has become as much a part of the festive tradition as slicing into the turkey.
Below, we see from a poll of 4,000 people across the globe, some of the biggest trends in what will be turning up on social media over the next week or two.
1. Globally 56% of us said we will be sharing our Christmas family photos on Instagram just like Cara Delevingne and her family this year
UK: 33% will be sharing Christmas family pictures on social media
2. In France 18% will be posting like Cheryl Fernadez-Versini and sharing images of their Christmas attire
UK: 11% will be sharing their Christmas clothing on social media
3. Our poor pets always seem to get the brunt of our festive cheer but according to HomeAway, the US are the most likely to share pictures of their pets on social media this Christmas – David Beckham and his dog Olive here are leading the way!
UK: 16% will be sharing our pets on social media
4. Following in the footsteps of Kendal Jenner our Christmas decorations will be adorning our news-feeds with 39% of us globally sharing our festive flourishes
UK: 20% will be sharing our Christmas Decorations on social media
5. Of all the festive moments Christmas dinner is the most shared moment for Spain – London's Millie Macintosh is giving them a run for their money with the below snap from last year
UK: 24% will be sharing our Christmas meals on social media
Thanks for data to holiday rental place HomeAway.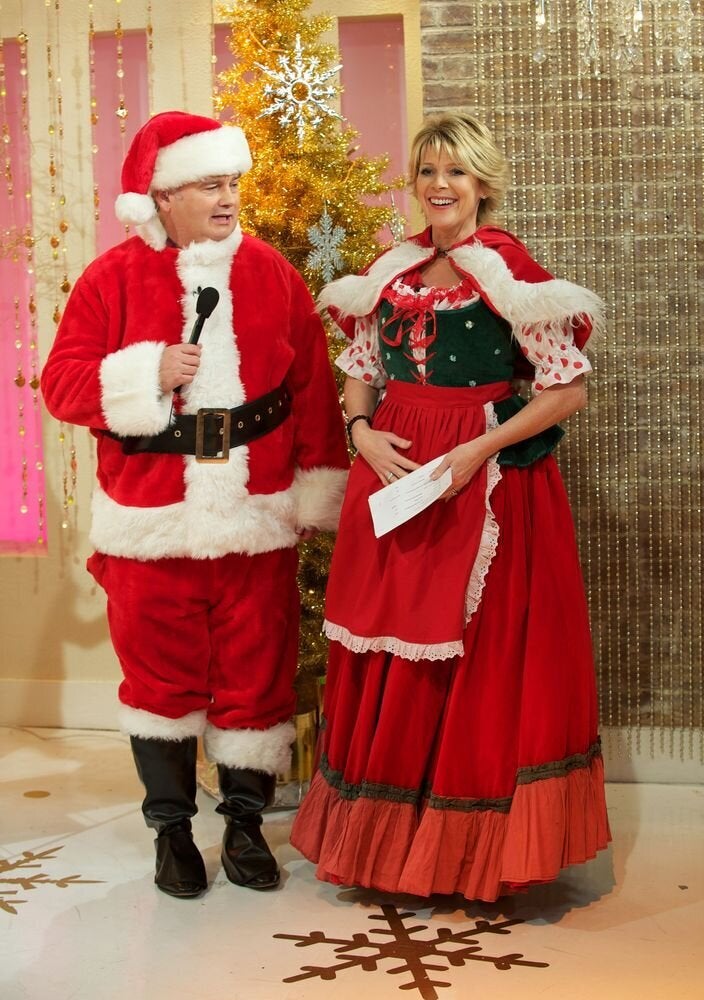 Ridiculous Celeb Christmas Outfits
Popular in the Community