Coal mining in Britain fuelled the industrial revolution, provided millions of jobs after the Second World War and defined Maggie Thatcher's premiership. This morning, it ended with a cup of tea and a polite "salute" to the men whose way of life vanished forever.
Kellingley Colliery, the last underground coal mine which has served countless communities in North Yorkshire since 1965, wound down operations on Friday, with workers offering stories of careers there that spanned decades.
The 450 miners who work at the pit - known locally as the Big K - will receive severance packages at 12 weeks of average pay.
A group of them posed for photos, donning worn orange overalls and hard-hats, proudly cheering on their industry in front of a Union Jack Flag, their photographer calling for mugs of tea to be raised in honour of their legacy.
Many miners wept at their pit's closure, photographers capturing soot-covered faces streamed with tears. The closure marks a symbolic end of an era to what has long been the lifeblood and livelihood of thousands.
This afternoon, miners clocked off for the final time after the last coal mining shift at the colliery.
Neil Townend, 51, said: "There's a few lads shedding tears, just getting all emotional."
Another long-standing miner, Andrew Robinson, concurred, saying: "I'm sure it'll be emotional today and I'll shed a tear, as many of these guys will - because they're some of the greatest guys I've ever met in my life."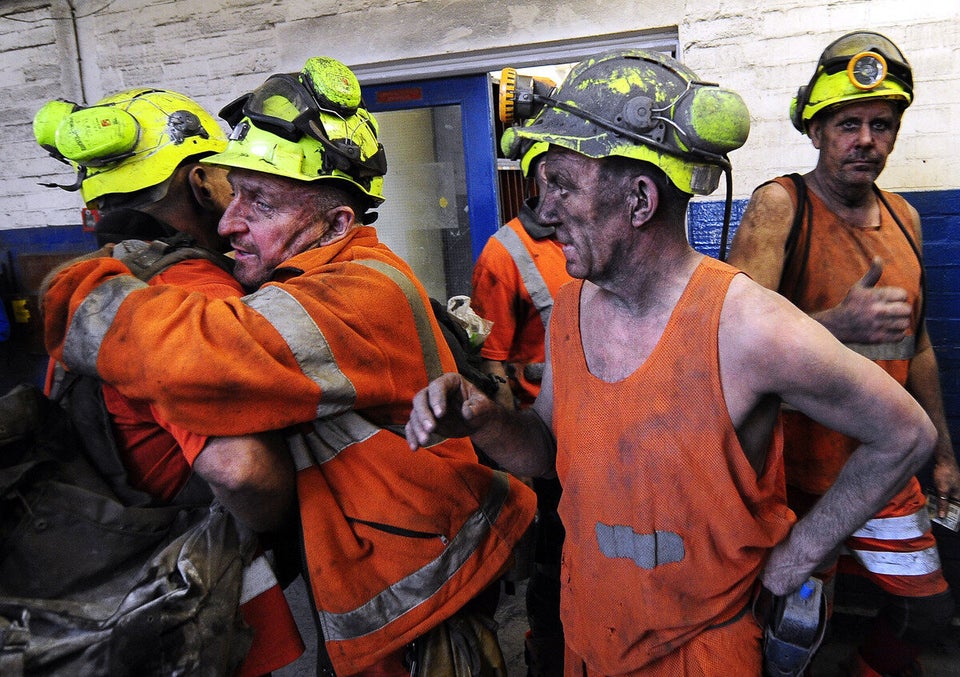 Kellingley mine 1
One worker posted a picture of a gift his daughter had made in honour of Friday's landmark closure. "Proud of you", read the title atop a poster featuring stickers saying: "Coal not dole" and "Big K Coal - last deep mine".
She used it as a thank you present to her father, who word at Kellingley for 29 years.
The 450 miners who work at the pit - known locally as the Big K - will receive severance packages at 12 weeks of average pay.
The total amount has been criticised by some, though, including local MP Yvette Cooper, for being substantially less than that offered by Thatcher and her chancellor Michael Heseltine during the 80s pit closures.
"One man who has worked in the coal industry at Kellingley for 29 years told me that his dad, who left in 1988, got three times as much as he will get in redundancy pay," she said in a recent Commons debate.
She later told the Press Association: "It's really grim for us. We've been fighting in this area for two years to keep Kellingley open.
"We're just going to be more dependent on imported coal. And the Government have pulled the plug on clean coal technology.
"It's a kick in the teeth for the last of the British miners. They've only got the statutory redundancy pay and they're the ones who have been loyal to the mining industry till the end.
"It's a worse deal than they would have got under Margaret Thatcher. That feels really unfair."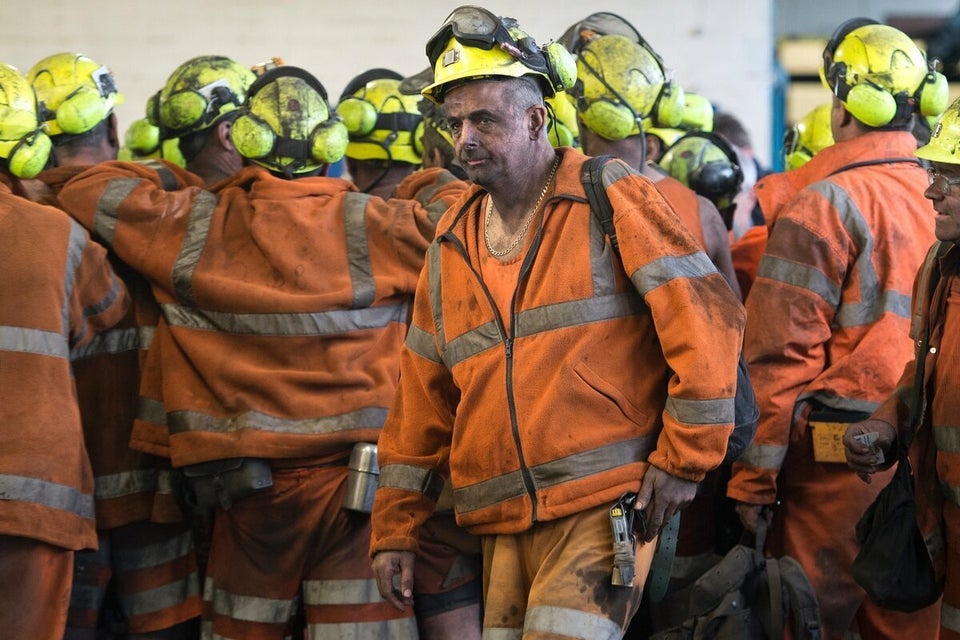 Kellingley mine 2
Friday's news was captured in a moving Guardian editorial, which called it "the final act in a long drama in which miners played a leading role – shaping how the country thought about workers, employers, and the relationships between industry and the state, the trade unions and the Labour party".
But speaking about the stress workers have had to endure while negotiations over their future rumbled on, Keith Poulson, branch secretary for the National Union of Mineworkers (NUM), said: "It has been like being a convicted prisoner on death row.
"We can basically hear the governor coming down the corridor and he's about to put the key in the cell door to take you to meet your fate."
Morale, he added, was "absolutely rock bottom, to be thrown on the industrial scrapheap".
Keith Poulson, branch secretary for Kellingley NUM, said the miners were angry because they believed the closure was unnecessary.
He commented: "I feel disappointed, I feel angry and, more importantly, I've seen my colleagues come off the last shift and you can see the anger and frustration that's in their faces. They feel bitterly let down and disappointed.
"There was a market for our coal, coal will still be burned at Drax power station for the next 10 years or more, and that's what's angering a lot of these men.
"If there was no market out there to burn our coal at power stations, they would understand it, but there is and that's ridiculous."