Delving into the heart of an active volcano to the real life 'Hulk', these are the world's most quirkiest and unbelievable images from around the world this year from Barcroft Media.
A cowardly lion climbing a tree to escape a herd of buffalo, death defying supercells and the world's biggest pit bull are just some of the incredible images that feature in the end of year 2015 round-up.
With photography that truly captures the amazing side of life, Barcroft Media have managed to shoot some of the most jaw-dropping human interest stories this year, as well as some incredible nature shots from Mount Etna erupting as lightning strikes to a dancer managing to limbo under an SUV
The selection also features mind-blowing animal interactions, including an elephant that found itself in deep water after being attack by crocodile and a moving portrait of an armed guard protecting the world's only remaining male northern white rhino.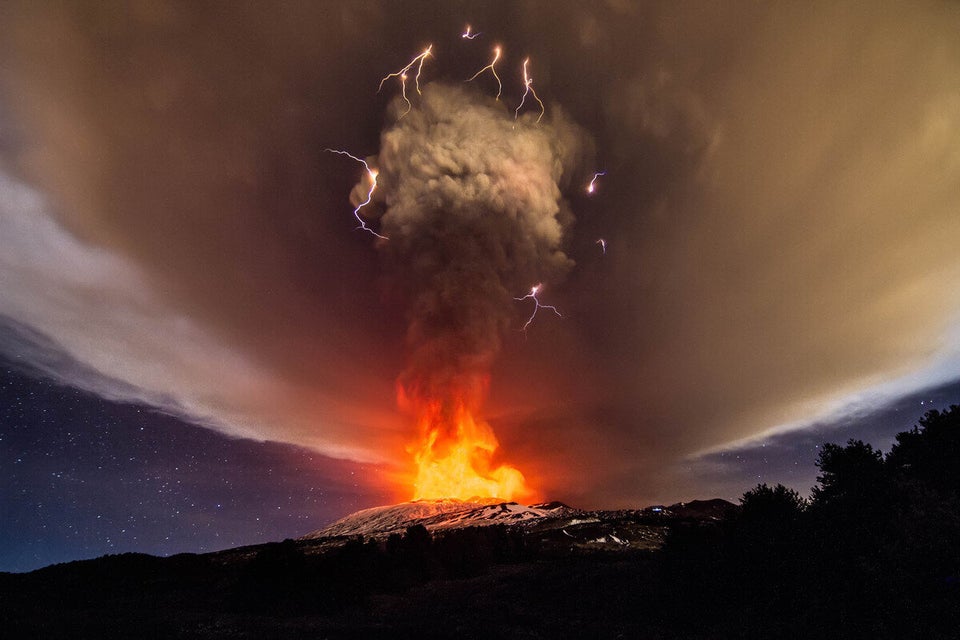 Barcroft's pictures of the year