Rita Ora has filed a lawsuit against Jay Z, in a bid to get out of her recording contract with his label, Roc Nation.
READ MORE:
She claims in the lawsuit that the five-album deal she signed with Roc Nation in 2008 violates the California rule that a personal services contract cannot be enforced beyond a period of seven years.
As fans of the 'X Factor' judge will know, her much-awaited second album has been delayed on a number of occasion, and the singer is now blaming her label for this.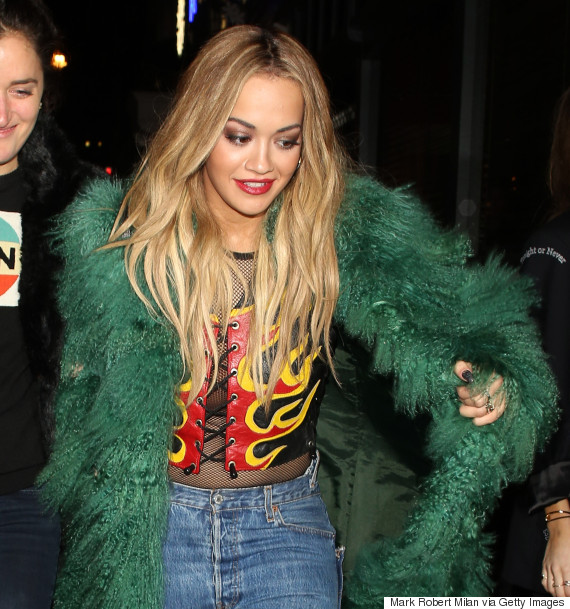 Rita Ora
She also suggests that Roc Nation's move into managing sports stars as well as musicians, and Jay Z's involvement in Tidal, has had a negative impact on the artists on the label's roster, leaving Rita feeling "orphaned" by bosses.
As reported by The Hollywood Reporter, her lawyers write: "When Rita signed, Roc Nation and its senior executives were very involved with her as an artist. As Roc Nation's interests diversified, there were fewer resources available and the company suffered a revolving door of executives.
"Rita's remaining supporters at the label left or moved on to other activities, to the point where she no longer had a relationship with anyone at the company."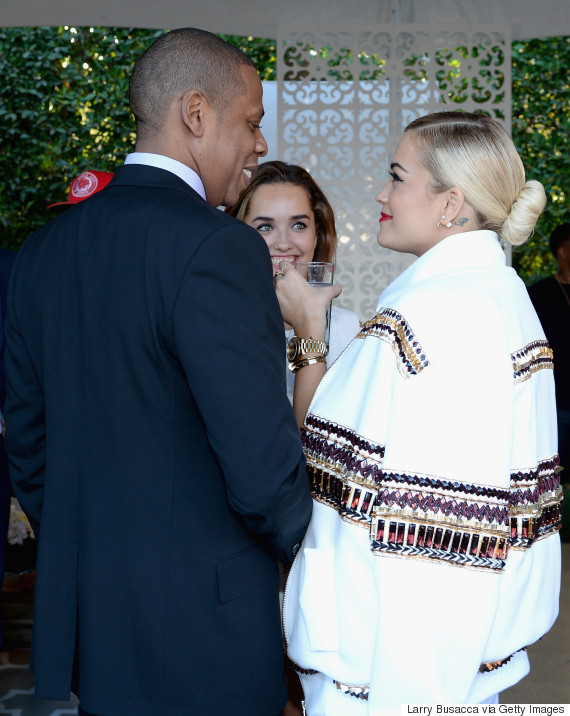 Rita and Jay at a Roc Nation event last year
"Between Sony's limited economic return from its orphaned relationship with Roc Nation and Sony's indirect relationship with Rita, Rita is caught in a political quagmire of dysfunction."
Rita's second album has suffered several false-starts over the past 18 months, beginning with the release of the single 'I Will Never Let You Down'.
RocNation are yet to publicly respond to the lawsuit, however it appears that Rita's artist page has been removed from their website.
Although the track - produced and written by her then-boyfriend, Calvin Harris - topped the UK singles chart, she then revealed that he'd refused her the rights to perform it live during US TV appearances, following their split.
She later released the singles 'Poison' and 'Body On Me', both of which were slated at the time to be the lead singles from her upcoming sophomore effort.
The latter created a particular controversy, due to the fact she chose to collaborate Chris Brown, criticism which she brushed off in the lead-up to the song's release.
LIKE US ON FACEBOOK | FOLLOW US ON TWITTER