Just when you thought it wasn't possible to love Serena Williams anymore, she goes and delivers a kick-ass acceptance speech that will send shivers down your spine.
Accepting her Sports Illustrated 'Sportsperson Of The Year' award, the tennis superstar thanked the magazine for recognising her as "sportsperson" rather than "sportswoman".
The last time the magazine had recognised a woman was some 30 years ago, and so she was particularly honoured and hoped her achievement would inspire others.
"For all the ladies out there, yes we can do it. When I first started playing tennis women weren't really encouraged to play sports, let alone excel in sport. So my hope by winning this award can inspire many many many more women... to stand right here on this podium."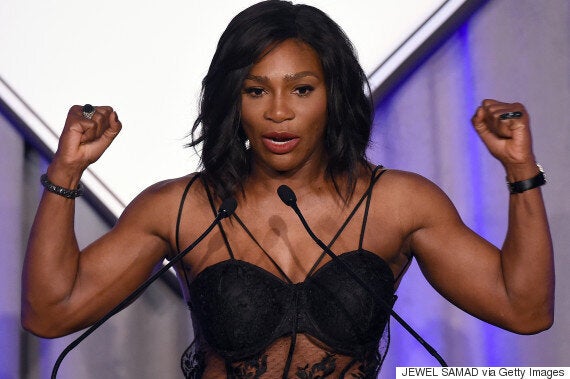 She then spoke about her journey to the present day, and said she needed work hard, self-belief and dedication: "Sometimes you have to be your own cheerleader..."
"I've had people look down on me. I've had people put me down because I didn't look like them - I look stronger. I've had people look past me because of the colour of my skin. I've had people overlook me because I was a woman. I had critics say I will never win another grand slam when I was only at number seven and now here I stand today with 21 grand slam titles and I'm still going."
Williams ended the speech by quoting some lines from her favourite poet Maya Angelou's 'Still I Rise'.
"You may write me down in history
With your bitter, twisted lies,
You may trod me in the very dirt
But still, like dust, I'll rise.
"Just like moons and like suns,
With the certainty of tides,
Just like hopes springing high,
"Did you want to see me broken?
Bowed head and lowered eyes?
Shoulders falling down like teardrops,
Weakened by my soulful cries?
"Out of the huts of history's shame
Up from a past that's rooted in pain
I'm a black ocean, leaping and wide,
Welling and swelling I bear in the tide.
"Leaving behind nights of terror and fear
Into a daybreak that's wondrously clear
Bringing the gifts that my ancestors gave,
I am the dream and the hope of the slave.
Related