Vicky Fox, 42, said she "knew he wasn't lying" when she asked him about the accusations following his initial arrest in September 2014.
She added she felt his behaviour was "silly" and "stupid" but "nothing criminal".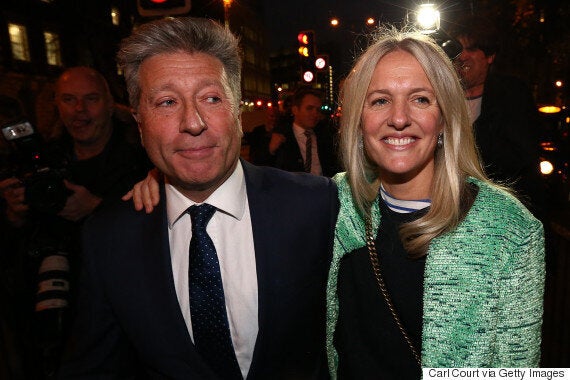 Neil Fox and his wife Vicky after his acquittal
He had been accused of eight counts of indecent assault, and two of sexual assault, dating back to the late 1980s involving young fans and colleagues.
Fox, 54, who was suspended by Magic FM after his arrest, told the Daily Mail the moment he told his wife of the accusations was "excruciating" but he "hid nothing".
In an interview with the Mail on Sunday, she said: "I asked you directly, 'Is there any truth in this?' and I knew he wasn't lying.
"What he did was foolish larking about at work. But it was not criminal behaviour. Some would say they find it offensive but not in the context of a fast-moving radio studio - that is horseplay. I had no doubt that Neil was not guilty of anything criminal. Silly? Stupid? Yes. But nothing criminal."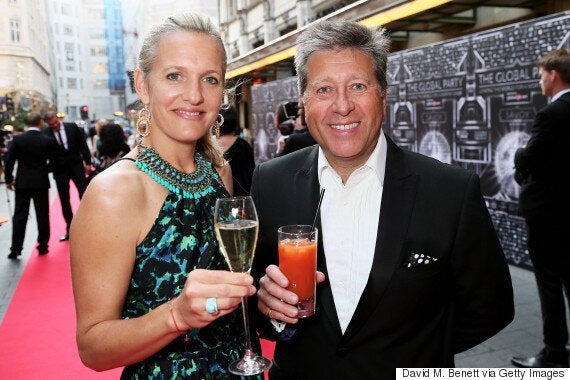 She added the family had suffered abuse as a result, including "horrible nasty messages" in the post.
"There were times when Neil was so broken by what was going on that thought me and the children would be better off without him, that he should leave," she said.
In a statement outside court, Fox thanked those "who have stuck by me and lifted me up when I was falling down".
He said: "Thanks to the amazing support as well that I've had from listeners and the wider public, who have been so very kind during this period.
"I cannot wait to be broadcasting again and to resume that relationship that we have built over the last 30 years."
But he faces an uncertain wait as Bauer Media, which owns Magic FM, said it had yet to make a decision on his future.
In a statement following the ruling, the firm said: "We will be taking some time to reflect on the outcome of the trial and we have no further comment to make at this stage."
Popular in the Community