'EastEnders' star Danny Dyer has teased what's to come for his character Mick Carter, who is planning to get hitched on New Year's Day.
Of course, ahead of the wedding, there's the small matter of the stag do, and Danny has revealed that he helped the soap's producers create the perfect evening for Mick.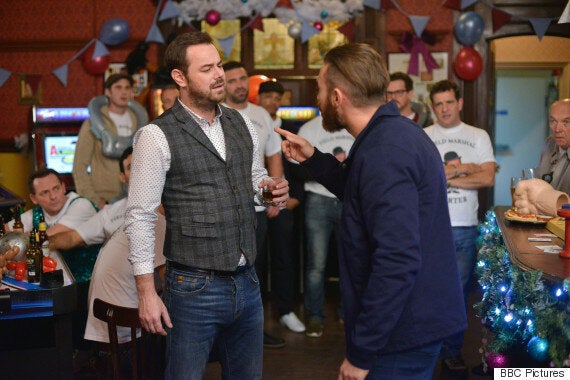 Dean will attempt to ruin the bash
Speaking at an 'EastEnders' press event, Danny told Huffington Post UK and other reporters: "Dom [Treadwell Collins, executive producer] came to me and said, 'Look, I want a Danny Dyer stag night'.
"I was like, 'You f**king sure about that?' He said yes - BBC style, and they gave me a bit of input into it.
"I thought, 'Well I'm running the most famous pub in the world, so we're going to have it there obviously'.
"Then, I was brought up on Oasis, so there's an Oasis tribute band. There's old-school '80s stuff and it's the ultimate bender in The Vic.
"To have a stag where I had an input, I'm really proud of that. It's a naughty stag!"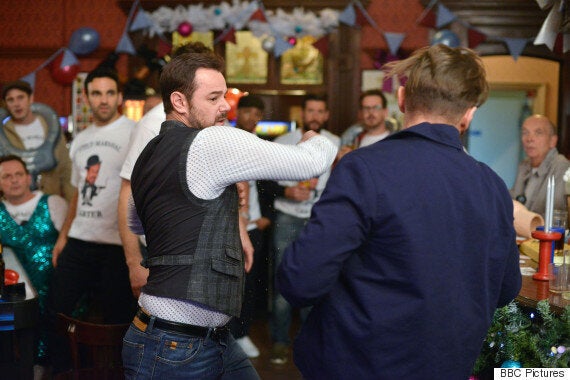 However, the evening won't all go to plan, as new spoiler pictures reveal that Dean Wicks is set to interrupt.
When Dean arrives at the Vic, Mick will end up having a fight with him, launching himself across the pub and trying to punch him.
Mick's stag do scenes will air on Monday 28 December. Catch up on all the latest 'EastEnders' news and spoilers here.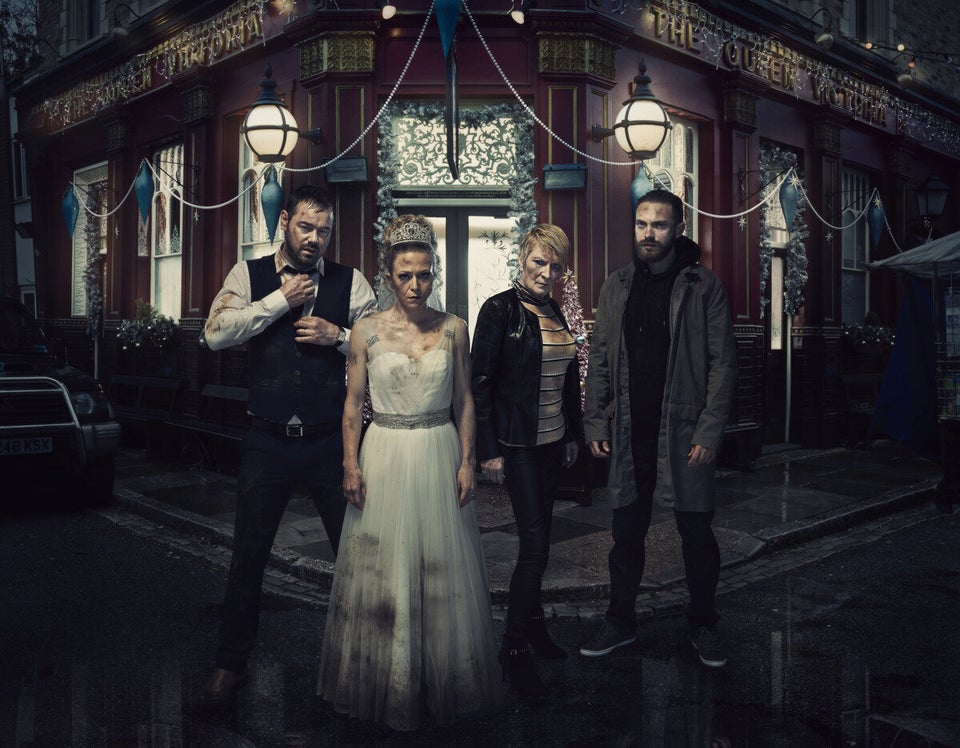 'EastEnders' Christmas 2015