Gary Lineker cut his hand open on the BBC Sports Personality of the Year trophy last night - but continued to present the awards show.
Co-host Clare Balding looked visibly concerned after Lineker revealed he was bleeding, saying: "Just who is going to win this coveted prize - which I have cut my finger on?" he asked, before adding "I'm bleeding everywhere."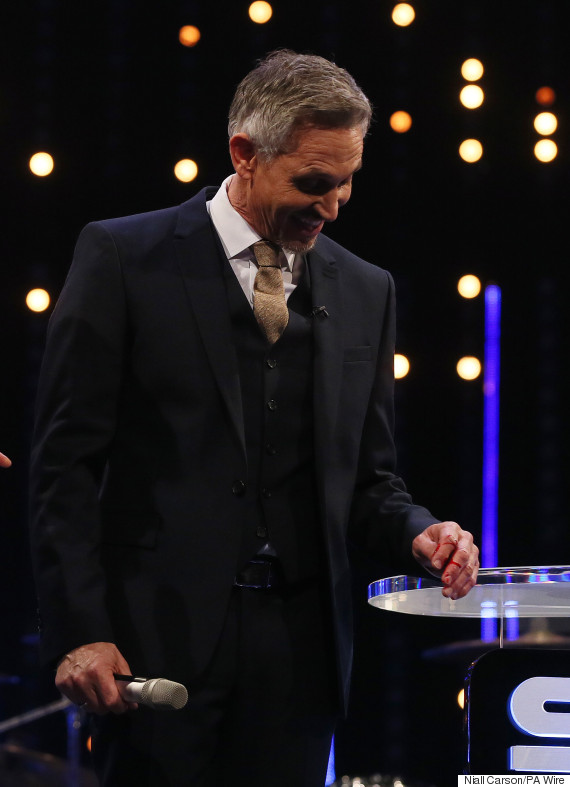 Lineker: 'I'm bleeding everywhere'
Balding glanced offstage and pointed at Lineker as though she was trying to alert the stage management team.
But Lineker continued to laugh and make light of the situation, moving on with his presenting role as blood dripped down his hand and onto the stage.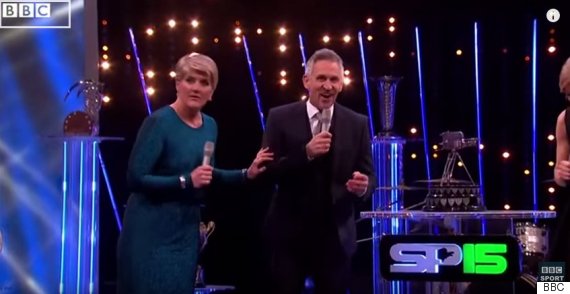 Balding looked worried
"He literally bleeds for the BBC," joked another fellow presenter, Gaby Logan.
Lineker's injury came during one of the sports award's most scandal-hit nights, which was won by tennis player Andy Murray while controversial boxer Tyson Fury came in fourth.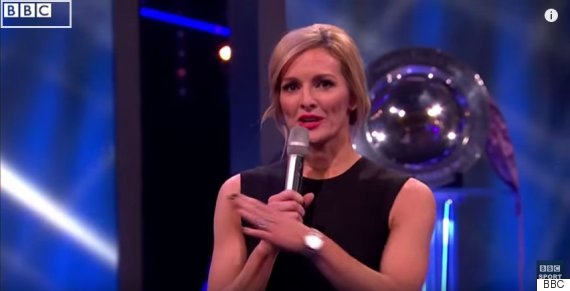 Lineker 'bleeds' for the BBC said Logan
Aside from Lineker's mishap, the show was stolen by a young boy - Bailey Matthews - who won the Helen Rollason award for outstanding achievement in the face of adversity.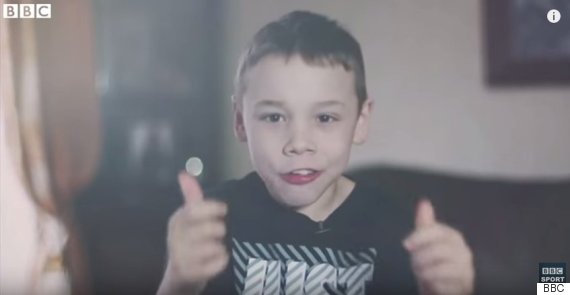 Matthews, who has cerebral palsy, completed his first triathlon unaided and was called "A cheeky lad from Yorkshire who personifies everything this award is about" by Logan at the ceremony.
A video of Matthews dropping his walking aid to cross the finish line has been viewed on Facebook more than 27 million times.
Campaigners picketed the awards venue in Northern Ireland last night, saying they were "disgusted" that Tyson Fury had remained on the shortlist despite making controversial comments.
Critics claimed the world heavyweight champion shouldn't have been on the list, after his controversial statements about gay people, women and abortion.
Fury was booed at the ceremony after he allegedly equated homosexuality with paedophilia, joked about being violent toward women, and said a woman's "best place is on her back".
But Andy Murray was the clear winner, with 361,446 public votes, while second-placed rugby player Kevin Sinfield pulled in 278,353 and Jessica Ennis-Hill, in third, received 79,898.
Fury came fourth with 72,330 votes.
Gay rights campaigners picketed the SSE Arena venue, holding up banners reading "Furious at the BBC" and "knock out homophobia and sexism".
Paddy Power projected a rainbow banner onto the venue's wall to 'welcome' Fury. It showed a doctored image of him wearing makeup and doing the splits, adorned with a rainbow flower, with the words: "Don't be furious, be fabulous."
Hey @Tyson_Fury , hope you saw this on your way into #BBCSPOTY tonight! pic.twitter.com/hpIjbVVqE3

— Paddy Power (@paddypower) December 20, 2015
SEE ALSO:

Andy Murray Wins BBC Sports Personality Of The Year After Tyson Fury Controversy