If you've seen Selena Gomez's video for 'Hands To Myself', you're probably wondering who on earth the semi-naked male model is and why you've never laid eyes on his celestial self before.
Well, we tracked him down and his name is Christopher Mason (thank us later).
He is so ridiculously beautiful it's no wonder Gomez breaks into his home and tries on all his clothes... in the video of course.
Here are eight very important facts about him you need to know right now:
1. He's based in Los Angeles where he works for legendary agency Wilhelmina Models.
2. Selena Gomez has had a crush on him for a while, since discovering his Instagram page.
3. He changed his last name to Mason, as he was born Chris Brown and wanted to differentiate himself (smart move).
4. He has a daughter. She's a toddler and she's adorable.
5. He has a lot of other interests beside modelling, writing on his Tumblr that he's into "music, design, photography, cuisine, literature and half naked women."
6. He's 5'11", not that tall in the male modelling world, but has still walked the runway for brands like Levi's and 7 For All Mankind.
7. 'Hands To Myself' isn't Mason's first music video. He also starred as Demi Lovato's love interest in her 2009 video for 'Here We Go Again'.
8. He loves to pose shirtless. Seriously, check out his Instagram.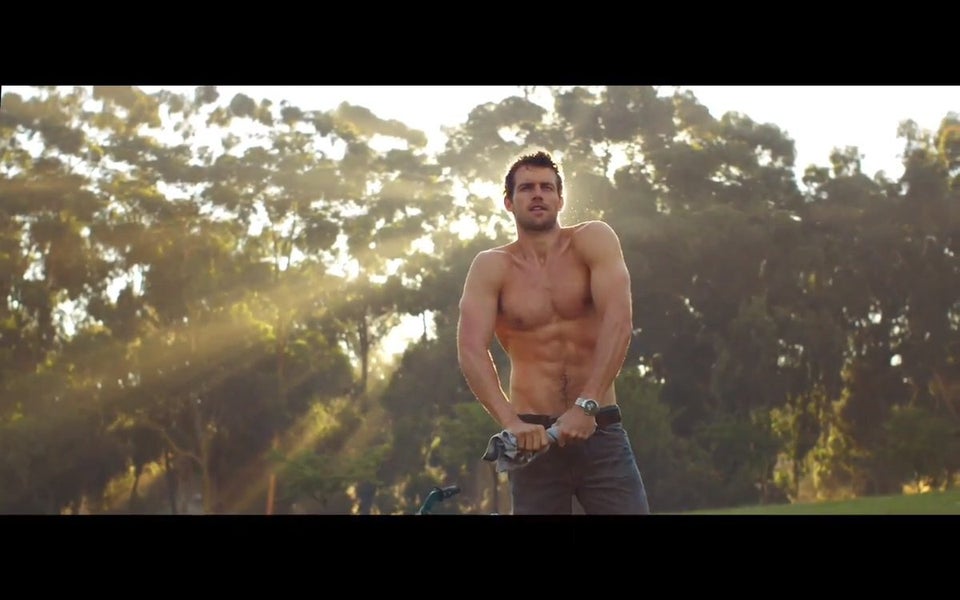 Mmm, Male Models!