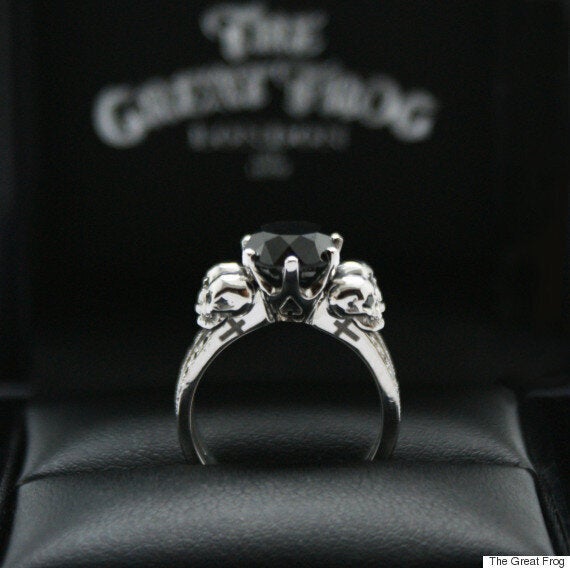 Kat Von D's engagement ring from The Great Frog
Well, you can now buy an insanely similar style from UK jewellery company Empty Casket.
Their 'Till Death ring costs just £35 (a fraction of Von D's extravagant style) and while it doesn't boast a real black diamond, it is made from quality sterling silver with a smokey quartz stone.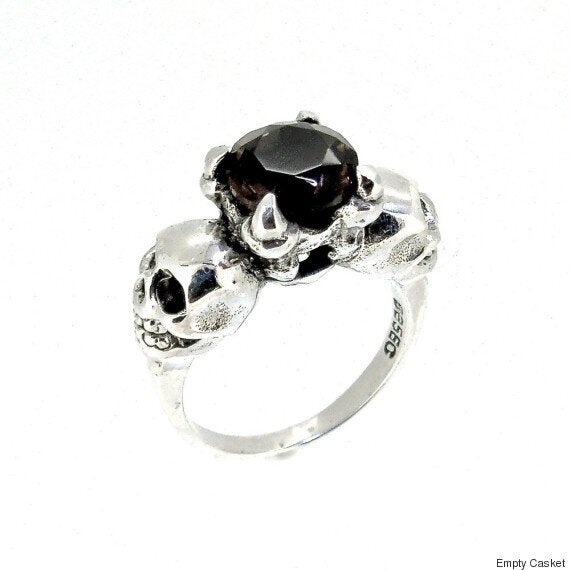 'Till Death ring from Empty Casket
The gothic ring features a 9mm faceted smokey quartz stone held by claws and surrounded by two grinning skulls.
If you're into crystals, smokey quartz is believed to be a protective stone that helps dissolve negative energy.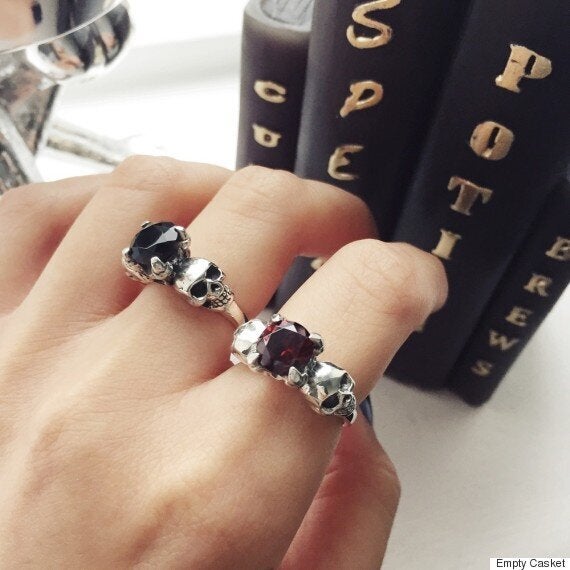 For those wanting something a little more colourful, Empty Casket also make the ring with garnet - which is said to be a stone that helps promote good health and vitality.
All we know is that we're definitely not waiting for anyone to pop the question before we snap one up.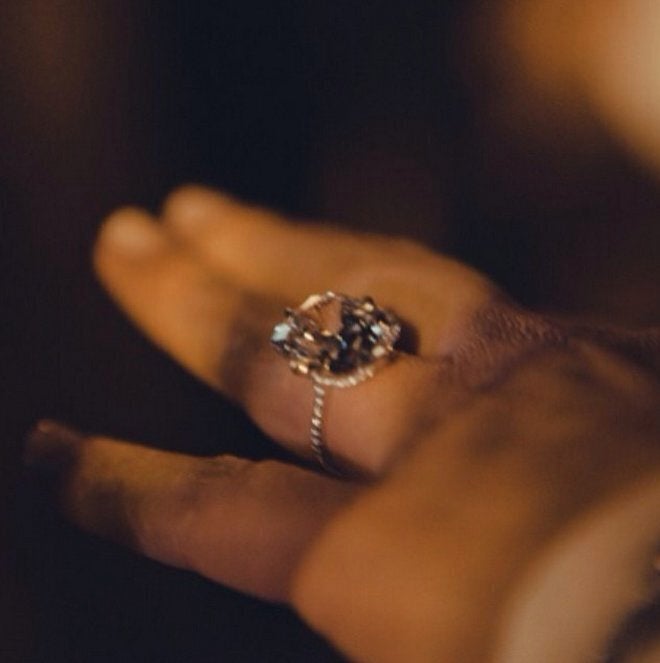 Celebrity Engagement Rings