A couple from Ecuador are set to become the first transgender parents in South America.
LGBT activist Diane Rodriguez announced on Facebook that her boyfriend Fernando Machado, 32, is pregnant.
"I'm going to be a mum, my boyfriend Fernando Machado is pregnant with me," wrote 33-year-old Rodriguez, who is president of the LGBT Federation of Ecuador.
"After having spoken with my family, people who are very close to my life and social environment, I wish to make public one of the news that I think is the most important in my life and that of my partner, Fernando Machado."
Rodriguez added that she understood the announcement would motivate opinions both in favour and against her family, but she believed it was important the news of the pregnancy was made public.
Machado moved from Venezuela to Ecuador so the couple could live together and they are now believed to be the first transgender couple in the continent to have a baby.
"This was the wish of both of us and there was nothing biological or legal to stop us, so we decided to do it," Rodriguez told local media.
"We live as man and woman. I'm a transfeminine woman and Fernando is a transmasculine man. The process to get here was complex for each of us.
"Knowing it's our right, we decided to add another member to our family. "
Rodriguez first made headlines in 2013 when she became the first transgender candidate to run for Congress in Ecuador. She is a campaigner for trans rights across South America and has previously spoken about the struggles she faced when she was rejected by her family.
The couple have the backing of Machado's family, who he says have supported him since he told them he did not feel comfortable with the gender he was assigned at birth.
Machado shared a video of his ultrasound on Facebook and in a separate post he wrote a touching tribute to Rodriguez: "I will never get tired of telling you how happy you make me and how happy I am that you're the one mum in the universe of love that grows in my belly. We love you, Mummy."
Machado has also shared that he's been suffering from "nausea and more nausea" during the early stages of pregnancy and he can't wait for his baby bump to grow.
Earlier this month, the couple celebrated their baby's impending arrival with a "foetus fest".
Rodriguez addressed the support the couple have received In a Facebook post titled "Diverse Family".
"There are thousands of ways of love," she wrote.
"We are a diverse family. Ecuador and Latin America must begin to understand that the traditional family, is that. A tradition, which cannot be adjusted to the reality.
"Thank you all for the thousands and thousands of comments of support for our family, but especially to nuestrx hijx [our child] that comes in the way.
"There is no greater joy than to wait for the arrival of a part of your life, coupled with the part of the life of the man that I love, to form a new life.
"I'm a joy of love. You changed my life Fernando Machado.
"Happily in love and future mother thanks to you."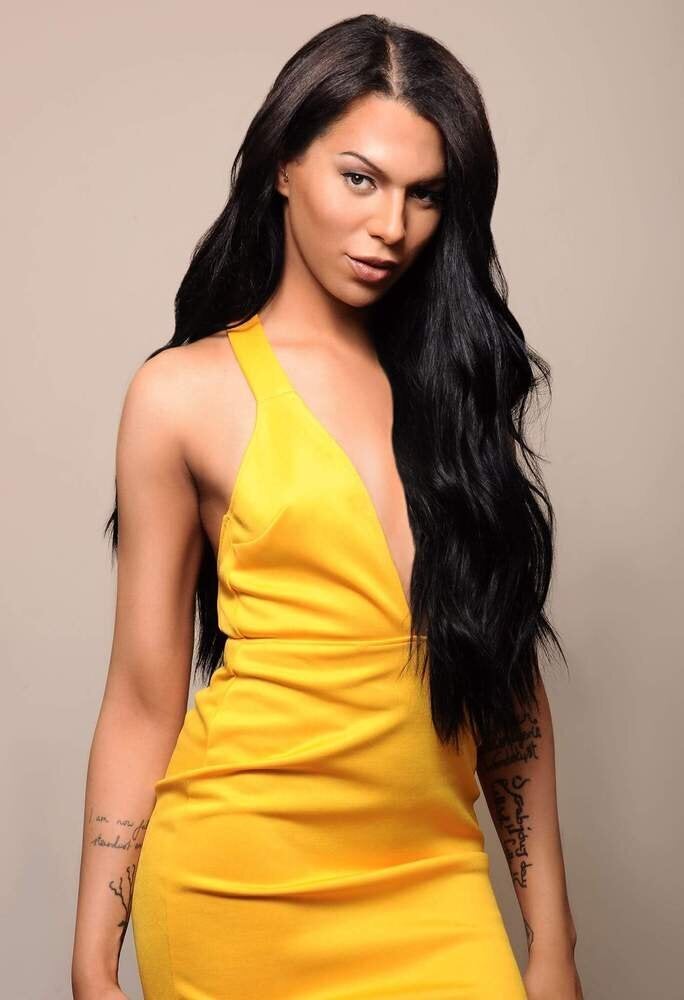 Transgender Heroes