Welfare reforms to help the long-term unemployed into work have been branded a "failure" after most participants ended up without a job.
Thousands of jobless claimants were made to carry out unpaid work such as clearing up litter and graffiti in their local areas for up to six months in return for their benefits under the Help to Work scheme.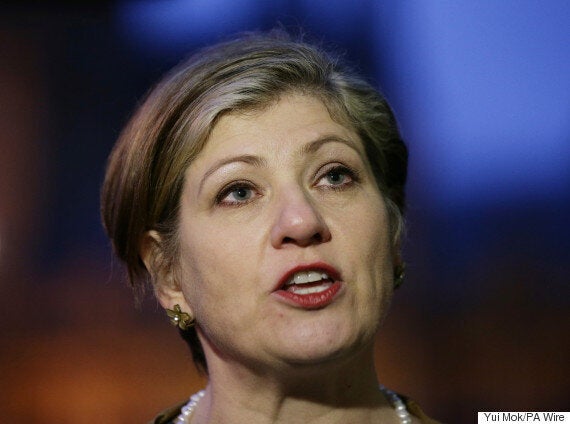 Shadow Employment Minister Emily Thornberry outside Portcullis House, London
But just 1,670 people who completed a community work placement (CWP) as part of the programme later moved into a job that lasted at least six months, according to official figures.
Labour branded the scheme a "cruel joke" that had "failed the overwhelming majority of people" involved.
Help to Work was launched last year and takes on the long-term unemployed.
But critics campaigned against the community work placement element, including charities such as Oxfam and the Salvation Army.
In the 12 months to September 14,330 people completed a short CWP and 7,440 finished a longer placement, according to government figures.
Some claimants may have carried out a short and long CWP stint, according to the Department for Work and Pensions (DWP).
Its officials said they were unable to give an overall total for the number of jobless people who had finished the scheme.
Organisations providing the placements were set a modest target of securing work for 15% of those that carried out the placements in recognition of the complexity of some of the cases.
The Government expected 1,860 job starts over the year but failed to meet the figure, falling short by 190. The scheme is being axed early next year.
Emily Thornberry, shadow employment minister, said the Government's approach to getting people back into work was a "cruel joke".
She added: "It's typical of the DWP to try to spin a failure as a success. But the truth is that this programme has failed the overwhelming majority of people who have been forced to take part in it. And the Government's own pilot study showed that it was no more successful, in terms of helping the unemployed back into work, than doing nothing at all.
"Yet again, this Government's rhetoric is a million miles away from reality."
Related