Christmas in soapland is always an interesting affair, and we can't wait to see exactly what happens in 'Emmerdale'.
The soap has had a storming year, impressing fans with huge surprise storylines (how amazing was Ross's surprise comeback?), a flashback episode, and the 'Who Shot Robert?' whodunit.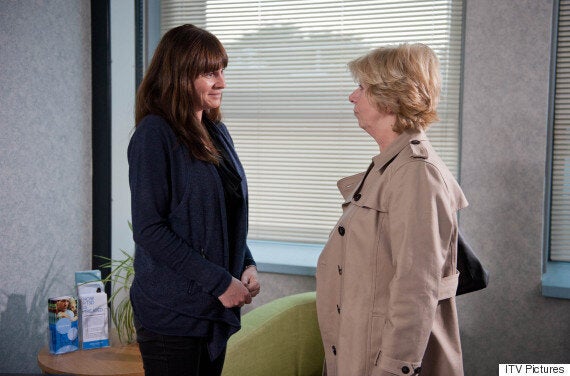 Chas and Diane are both set for difficult times
The action's set to continue coming thick and fast as Christmas draws nearer, so here's our round-up of the storylines to look out for…
1. You'll Need The Tissues Ready
'Emmerdale' boss Kate Oates, who will leave in January to take over on 'Corrie', has revealed that this festive season will be a tough one for many of the village's residents.
"It's going to be a very emotional Christmas," she told Radio Times. "There won't be whistles and bangs. It will all be very heartfelt. I think that's right for us because we've had such a stunt-led summer and it's good to bring it down to grassroots."
2. Vera Duckworth's Arriving!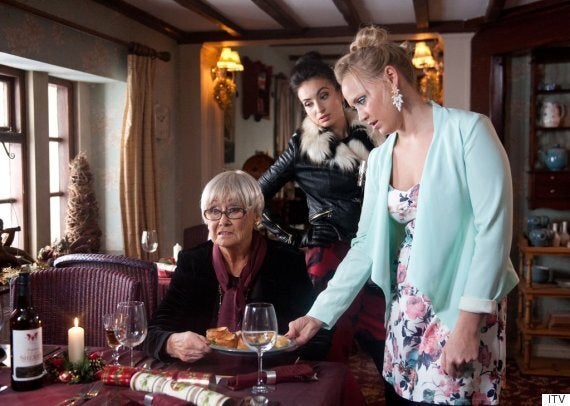 Well, technically it's not Vera, but 'Corrie' legend Liz Dawn is going to be making an appearance on the soap, playing a demanding guest at the B&B. Liz took a break from retirement to take the role, and filmed the scenes the same week as her 76th birthday. What a woman.
Ashley finally revealed his dementia diagnosis to Laurel in the run-up to Christmas, and also admitted that he's still in love with her. Sadly, his illness is progressing rapidly, and according to reports, we'll see a heartbreaking moment, as Ashley fails to recognise who she is.
4. Eric Pollard And David Might Reunite
Eric has been struggling to cope in the months following Val's death, but actor Matthew Wolfenden, who plays David, has hinted that the father and son could reunite.
Speaking to Radio Times, he previously stated: "David has tried everything to help his dad. So I hope that things can turn around and that Pollard comes out of this downward spiral and takes David, Finn, Tracy, Diane and all his loved ones back into his life. Hopefully, the Christmas episode is going to be good for that group of people. It should be good."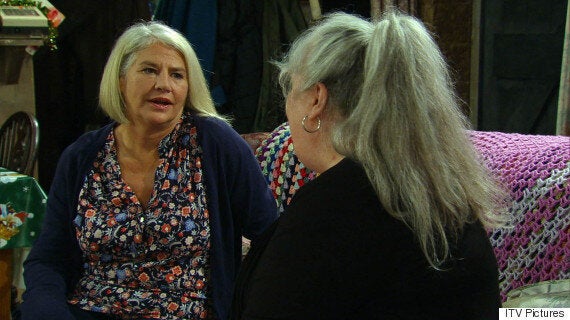 Joanie will come between Zack and Lisa
Zak and Joanie are set to become even more careless as their affair continues, Inside Soap reports, but will Lisa catch them out at Christmas? With the whole Dingle family in attendance on 25 December, there's bound to be some upset...
6. Ross And Debbie's First Christmas
Over at Debbie's, things don't go too well either, as Ross does his best to bond with the kids, all too aware of how great Pete was with them. In the run-up to the festive season, viewers will see Ross struggle to make the right impression, but we'll have to wait to find out whether or not he manages to win Sarah and Jack over.
7. Kirin to Find Out The Truth?
Vanessa brings baby Johnny home just in time for Christmas, and she's also back with ex-boyfriend Kirin. However, thanks to his dad's trickery, Kirin doesn't think he's the tot's father, and there's no better time for a big reveal.
Catch up on all the latest 'Emmerdale' news and spoilers here.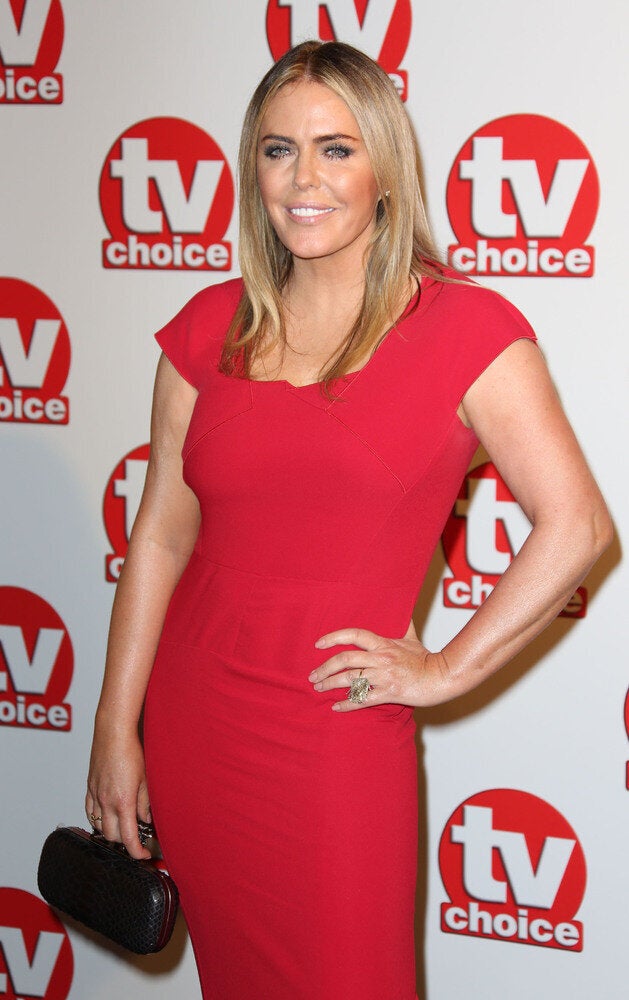 'Emmerdale': Where Are They Now?
Popular in the Community