Shocking pictures from flood-stricken areas of the UK have revealed the full extent of further downpours over Christmas and Boxing Day.
Lancashire and Yorkshire have been hit by downpours, with people in a number of towns and villages forced to leave their homes after being stranded by rising waters.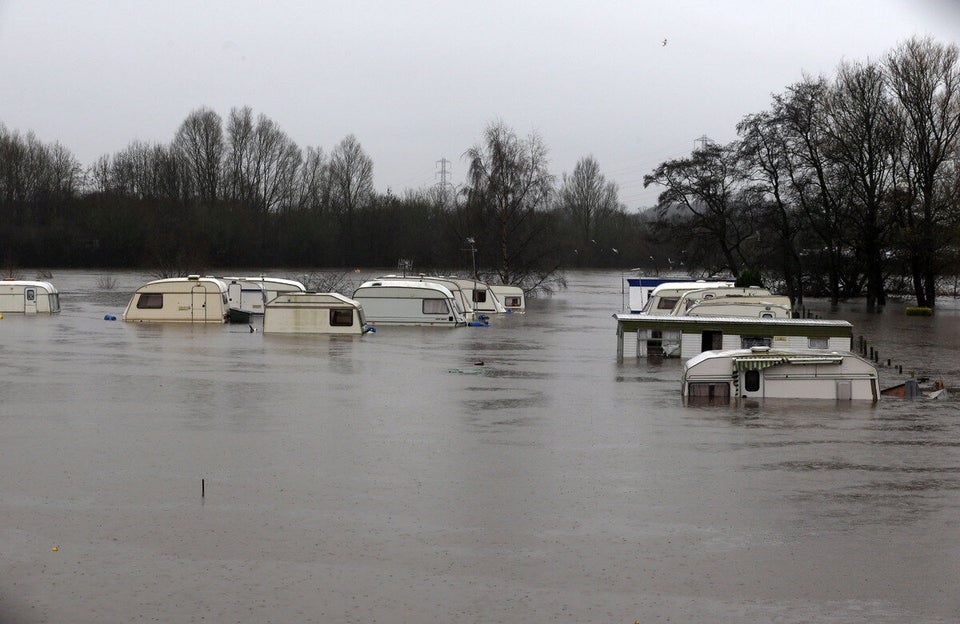 Boxing Day Floods
Residents in Whalley and Ribchester in Lancashire were forced to abandon their homes when flood waters poured through the streets after torrential downpours, the Press Association reported.
Todmorden in West Yorkshire has also been hit and the waters are continuing to rise as the rain keeps falling.
Labour activist Abby Tomlinson was among those who tweeted their experience on the floods...
The number of severe flood warnings has doubled in the last hour as hundreds of residents were evacuated from their homes.
There are currently more than 335 alerts in place across England, Wales and Scotland, including 15 at the most severe level.
The Environment Agency has issued 87 warnings and 27 alerts for flooding in Yorkshire on Saturday and Sunday.
Alison Baptiste, EA flood duty manager, said: "Our thoughts are with all those who've been coping with serious flooding to their homes and businesses repeatedly over Christmas and those who face the risk of further flooding.
"On Boxing Day we have issued several severe flood warnings meaning a risk to life, we urge people to check their flood risk, prepare for flooding, follow advice from emergency services and never to risk driving through flood water."
A number of Boxing Day football and racing events have been called off , including the Welsh National in Chepstow and Blackburn Rovers fixture.
The match between Blackpool and Oldham was postponed, as were the games between Hartlepool and Notts County, Morecambe and Mansfield and Accrington and Carlisle.
Officials at Wetherby races cancelled both days of their Christmas card and Saturday afternoon's meeting at Limerick has also been abandoned.
The Government's emergency Cobra committee met on Christmas Day while a company from the 2nd Battalion, Duke of Lancaster's Regiment, helped communities across the North West build miles of temporary flood defences.
Lieutenant Colonel Hamish Cormack and his troops were deployed to Cumbria on Christmas Eve and are now in Lancashire helping evacuate residents.
"A lot of us are from the north west and for them to come out here and do this sort of thing, come face-to-face and help people has been humbling," he told Sky News.
"The guys just want to get in there and do as much as they can, they don't care about sleep they don't care about anything when they're helping people like they are here."
Related