Across the UK 24 different far-right groups are said to be currently attempting to whip up hatred towards Muslims. Leading the charge, according to a report by Hope Not Hate, is Britain First, who like Trump, also suggested banning Muslims and mosques as the answer to tackling terrorism.
This year Britain First clocked-up over one million "likes" on Facebook, using the site, and a steady-stream of often doctored and misleading content, to ratchet up public fears, something another former far-right favourite, Tommy Robinson, has also capitalised on.
The English Defence League founder, whose real name is Stephen Yaxley-Lennon, has this year come back into the spotlight as the "adviser" to Pegida UK.
Harnessing the power of social media (he has over 100,000 Twitter followers), Robinson has created waves of anti-Islam sentiment which he's used to surf his way up the far-right ranks, and on to stages where he's addressed the biggest crowds of his political career. In November, Robinson used his power to align anti-Islamic groups across Europe, and on February 6 next year over a dozen will march simultaneously under a single banner: "Save our Country. Save our Culture. Save Our Future."
Nick Lowles, Hope Not Hate's chief executive told the Guardian this month: "The very fabric of our multi- racial and multifaith societies is going to be severely tested in the next few years and it is incumbent on us all to strengthen the bonds that unify liberal democracies."
Below are the 10 moments of 2015 that showed how far-right sentiment has crept into mainstream consciousness.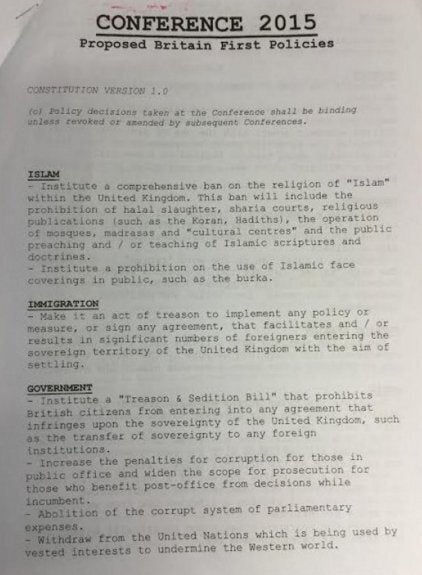 The year the far-right went mainstream
Popular in the Community