An ovarian cancer patient has penned a heartfelt Facebook appeal asking members of the public to help her raise awareness of the disease.
Erin Barrett was diagnosed with ovarian cancer shortly after she gave birth to her daughter Edie in September. She has now had her left ovary, fallopian tube and a tumour weighing almost 6lbs removed.
Although Barrett is currently undergoing chemotherapy and will start radiation treatment at the end of January, she said she feels lucky that doctors discovered her cancer so early.
Now, she is asking members of the public to help her raise awareness of the "silent disease" so that other women can also receive early treatment.
"People have asked me what they can do to help. This is something I have struggled with as I have been so well looked after. My decision is to ask you all to help me raise awareness," Barrett wrote on Facebook.
"They call ovarian cancer the silent killer. This is because the symptoms are so subtle that it is often caught too late. Currently, the odds of getting ovarian cancer are one in 58 (compared to one in seven for breast cancer).
"I want the next 10 women who are diagnosed with ovarian cancer to be diagnosed early. This means I need your help in telling 580 women about the symptoms.
"This is where you come in. Take 15 seconds – that's all it takes – to tell two or three women in your life about the symptoms. This could be your wife, your mother, your sister, your daughter – any woman you care about."
Barrett then shared a link to the charity Ovarian Cancer Action, which said the common symptoms of ovarian cancer are: persistent stomach pain, persistent bloating, finding it difficult to eat or feeling full quickly and needing to wee more often.
Other symptoms include back pain, changes in bowel habits (diarrhoea or constipation) and feeling tired all the time.
According to Ovarian Cancer Action, if you're regularly experiencing these symptoms on most days it's important to talk to your GP as soon as possible.
Barrett would like to keep count of how many people her message has reached and has asked Facebook users to comment on her post with the names of the women they have shared her message with.
Her post has now received hundreds of comments and been shared more than 222,000 times.
She said: "If you want to help me, get on the phone, send an email (or six), grab a coffee with a woman you love and spend 15 seconds talking about this. It could save her life."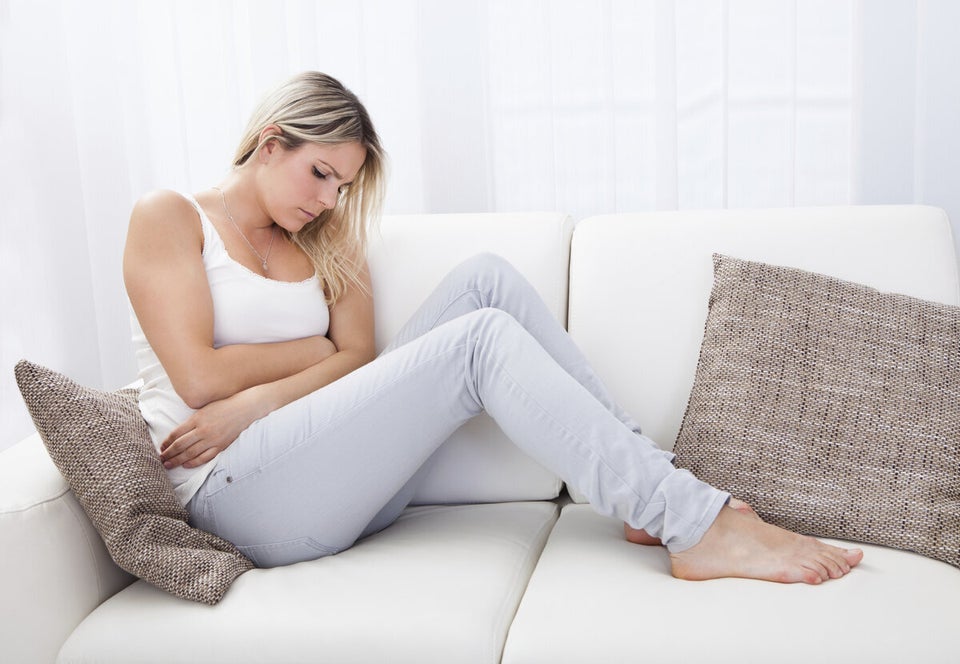 Ovarian Cancer: Signs To Watch Out For